John Biewen Joins Kenan Institute for Ethics as Director of Storytelling and Public Engagement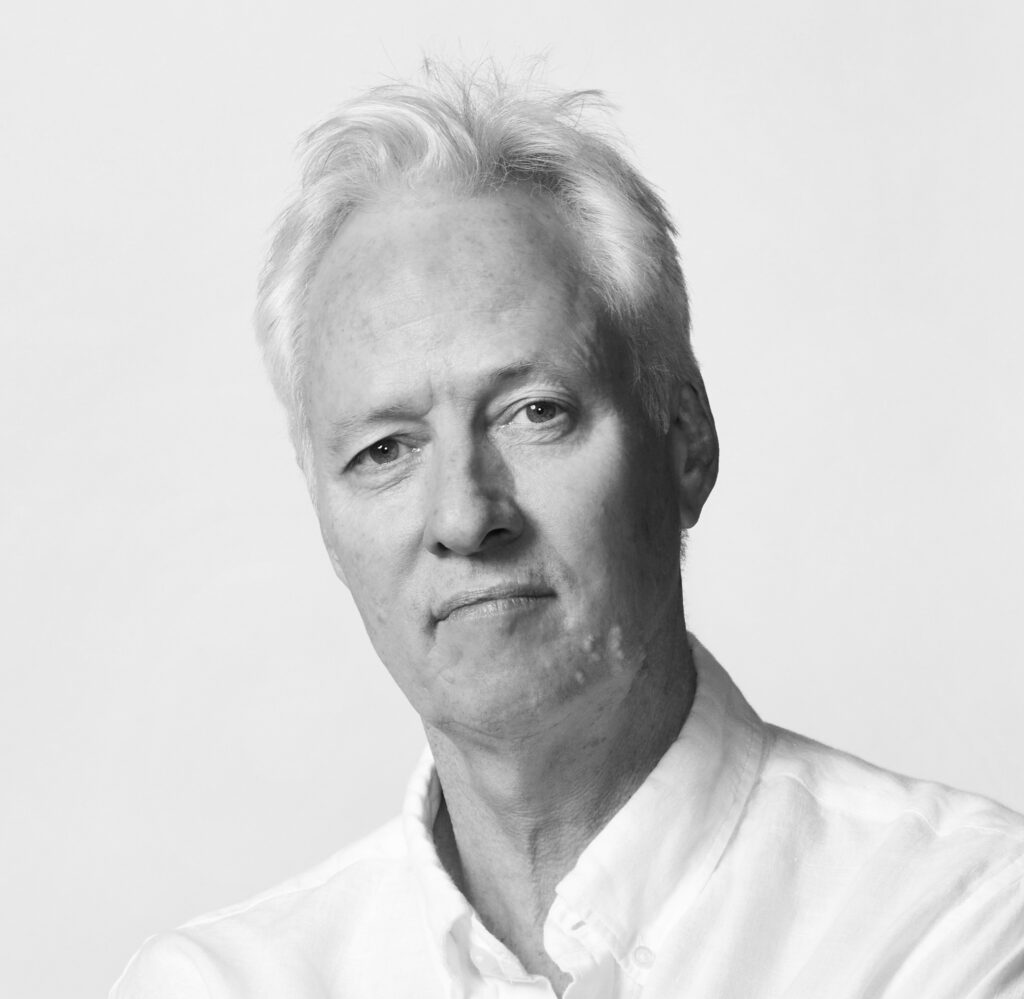 Journalist, audio producer, and host of the Peabody Award-nominated podcast "Scene on Radio" John Biewen joined the Kenan Institute for Ethics at Duke University as Director of Storytelling and Public Engagement on May 1.
After 20 years as a reporter and correspondent for NPR News, American Public Media, and Minnesota Public Radio, Biewen began working as an audio producer and educator at Duke's Center for Documentary Studies in 2006.
In 2015, Biewen launched the podcast "Scene on Radio." In his second season as host and producer, he chose the theme "Seeing White," an examination of how race has been constructed throughout history. While Biewen's work previously engaged with race — notably, in "Little War on the Prairie," his account of the 1892 Dakota War that was first broadcast on "This American Life" in 1992 — "Seeing White" marked the first time he chose to focus on whiteness rather than people of color.
Before launching the season, he was unsure what the reaction to it might be. He considered that he might lose half of his audience. Instead, it exploded: "Seeing White" has now been downloaded over six million times. In 2017, the podcast was nominated for a Peabody Award. It is frequently included on course syllabi and racial equity resource lists. In 2020, Biewen gave a TEDx Talk in Charlottesville on the topic of race drawn from his research on "Seeing White"; it is now posted on the main TED site and has nearly three million views.
"The response to that series was a real surprise and changed how I conceived of the show," Biewen said. "I'd been posting a hodgepodge of one-off episodes and a few mini-series, but now I thought, 'OK, so this is what we're going to do on this podcast: deeply researched, season-long series that take the audience along on journeys into big societal issues that shape all of our lives.'"
Subsequent seasons of "Scene on Radio" have focused on themes including patriarchy, democracy ("The Land That Never Has Been Yet," also nominated for a Peabody Award in 2020), and climate change.
"Each season builds on the previous ones, making connections and showing how all of these hierarchies, injustices, and crises are intertwined and, in reality, inseparable from one another," Biewen said.
Biewen served as the Center for Documentary Studies' Audio Program Director for 18 years. He has taught documentary storytelling and audio production to hundreds of students from Duke University and UNC–Chapel Hill, as well as week-long summer institutes in audio production to continuing studies students from all over the country and world.
Along with Alexa Dilworth, he co-edited the volume "Reality Radio: Telling Stories in Sound" (2010; 2nd edition 2017), part of the Documentary Arts and Culture Series at UNC Press.
"John Biewen is an incredibly gifted storyteller, as the remarkable success of 'Scene on Radio' attests," said David Toole, Interim Director of the Kenan Institute for Ethics. "Adding John and his podcast to Kenan deepens the Institute's longstanding commitments to public-facing programs that focus on societal inequities. His engaging, thorough explorations of racism, gender, democracy, and the climate crisis could not be timelier, and I'm excited about his plans for future seasons."
Along with Michael Betts II, UNC-Wilmington Assistant Professor of Film Studies, Biewen will collaborate with the Kenan signature program America's Hallowed Ground to produce a multi-episode podcast about the 1898 race massacre and coup d'etat in Wilmington, NC.
He will continue to host and produce "Scene on Radio" at the Kenan Institute for Ethics. The topic of the next season is capitalism.