MADLAB is a vertically-integrated, interdisciplinary laboratory, co-directed by Walter Sinnott-Armstrong (Philosophy, Kenan Institute for Ethics, Psychology and Neuroscience, Law School) and Jana Schaich Borg (SSRI, Kenan Institute for Ethics).
About the Lab
Faculty, postdocs, graduate students, and undergrads work together on shared research projects. MADLAB is built around the broad theme of how social, cultural, neurological, and biological factors shape our moral attitudes, decisions, and judgments. More specifically, we work on the roles of attention and automatic processes, scrupulosity and psychopathy, objectivity and evolution, moral foundations and the unity of morality, and free will and moral responsibility. We have grants on moral artificial intelligence, Neurophilosophy, moral narratives and reasons, and Free Will.
Our methods include surveys, manipulations, meta-analysis,  fMRI, EEG, and philosophical reflection. Lab activities include presentations of works in progress, discussions of recent relevant literature, and discussions with visiting experts.
Meet the Team
Walter Sinnott-Armstrong is the Chauncey Stillman Professor of Practical Ethics in the Department of Philosophy and the Kenan Institute for Ethics at Duke University. He holds secondary appointments in Duke's Law School, Department of Psychology and Neuroscience, and Institute for Brain Science. He serves as Resource Faculty in the Philosophy Department of UNC at Chapel Hill, Partner Investigator at the Oxford Uehiro Centre for Neuroethics, and Research Scientist with The Mind Research Network in New Mexico. His current work focuses political polarization, moral artificial intelligence, free will and moral responsibility, narratives and reasons, framing effects, moral foundations, and various other topics in moral psychology and brain science.
Jana Schaich Borg is a Senior Fellow at the Kenan Institute for Ethics and co-director of the Institute's MADLAB. She also serves as Assistant Research Professor at Duke's Social Science Research Institute. She uses neuroscience, computational modeling, and emerging technologies to study how we make social decisions that influence, or that are influenced by, other people. As a neuroscientist, she employs neuroimaging, ECOG, simultaneous electrophysiological recordings in rats, and 3-D videos to gain insight into how humans and rodents make social decisions. As a data scientist, she works on interdisciplinary teams to develop new statistical approaches to analyze these high-dimensional multi-modal data in order to uncover principles of how the brain integrates complex social information with internal representations of value to motivate social actions.
Claire Simmons is currently the lab manager of MADLab. She received her B.C.S in neuroscience from Texas Christian University, and her M.A. from Duke University. Her research interests include affective neuroscience, the neural mechanisms underlying moral decision making, self-deliberation, and deliberate action. She previously conducted research using mouse models but has since focused her research on EEG/ERP, fMRI, eye-tracking, and behavioral data. Her current research centers around moral narratives, free will and moral responsibility, and Scrupulosity.
Kristina Krasich is a postdoctoral associate in the Center for Cognitive Neuroscience at Duke University. She studies how attention–and inattention–affect visual perception, memory, and the culminating attribution of causal judgements. She also explores how her research interfaces with philosophical concepts, such as responsibility and moral agency. She uses behavioral, eye tracking, and neuroimaging techniques for a multidimensional view of human cognition.
Hannah Read is a PhD candidate in Philosophy at Duke. Before Duke, she completed her MA in Philosophy at Tufts and her BA in Philosophy and Literary Studies at The New School. Her work falls primarily within moral philosophy and moral psychology. She has additional interests in social and political philosophy, feminist philosophy, and the philosophy of education. She is currently working on questions concerning the role of empathy and perspective taking in the moral life
Nina Van Rooy is a PhD student in the Philosophy department at Duke University. She received an MA in Philosophy from King's College, London, where she wrote a dissertation in philosophy of science on resolving the stalemate between proponents of reductionism and multiple realisability. She has broad interests in philosophy of psychological sciences and moral psychology, but is particularly fascinated by the foundations of cognitive neuroscience and the relationship between the various levels at which the human mind is studied.
Taimur Kouser is currently a Masters in Bioethics & Science Policy student at Duke. He graduated from Harvard University in May 2020 with a joint degree in neuroscience and philosophy. He is broadly interested in the intersections of neuroscience and medicine with philosophy, bioethics, policy, and the humanities more broadly. As an undergraduate, he served as a research assistant to the Director of the Masters in Bioethics program at Harvard Medical School and completed a joint thesis in the Lichtman lab and the Department of Philosophy under Professors Lichtman and Chen. In January, Taimur will travel to Ludwig Maximilian University in Munich, Germany, as a Fulbright scholar to continue a thread of his undergraduate thesis work on connectomics at the Center for Neurophilosophy.
Kelsey McDonald is a graduate student in the Psychology & Neuroscience department at Duke University. She received a BA in Psychology from Princeton University, writing a senior thesis in computational reinforcement learning under Dr. Yael Niv. Before coming to Duke, she was a research assistant in Dr. Catherine Hartley's lab at Weill Cornell Medicine, studying the neurodevelopment of learning and decision making. At Duke, she is focusing on using computational models to study neuroeconomics, learning, and decision making. Outside of the lab, she loves to cook, read, and play with her husky puppy, Khaleesi.
Leon Li is a third-year Ph.D. student in Psychology at Duke. His research interests pertain to language, morality, and their many intersections. Prior to Duke, he conducted research at the University of Maryland, the Center for Advanced Study of Language, and Johns Hopkins University. Leon's research has explored topics such as the mental representation of polysemy, neuropragmatics, moral reasoning, moral development, and peak experiences of awe. He is perpetually excited to learn more about moral philosophy and moral psychology.
Samuel Murray is a postdoctoral researcher at Duke University. Before coming to Duke, he earned his PhD from the University of Notre Dame in philosophy. His work focuses on the psychology of acting over time and how vigilance interacts with attention, memory, and control to facilitate temporally extended agency. Additionally, he works on normative questions of moral responsibility–especially responsibility for negligence–and has an abiding interest in the history of early modern philosophy.
Rose Graves is a recent graduate of Duke University where she majored in Statistical Science and is currently an analyst for the Houston Astros. She specializes in Bayesian statistics and her research interest includes how individuals judge different actors for moral violations and predicting the illicit arms trade.
Deniz Ariturk is a graduate of Duke's MA in Bioethics and Science Policy. Before coming to Durham, she completed her BA in cognitive neuroscience at Washington University in St. Louis. Deniz is fascinated by questions of freedom and moral responsibility, particularly as they relate to criminal law and punishment. At the lab, she is involved with projects on the philosophy and neuroscience of free will, and the moral narratives of ordinary people.
Paul Rehren is currently a Master's student in the Graduate Liberal Studies department. In January 2021, he will move to Utrecht University (Netherlands) to begin work on a PhD on the psychological limits of moral progress. Before coming to Duke, he studied philosophy, physics and mathematics at Bielefeld University, Germany. He is interested in most things at the intersection of moral philosophy and psychology. Most recently, he has been involved in projects on moral framing effects, the stability of moral judgment over time, the psychology of punitive reactions, and moral narratives
Caroline Olsen is an undergraduate at Duke University studying Neuroscience and Public Policy. Her work is broadly concerned with the applications and implications of neuroscience in the U.S. criminal justice system. Her current research centers around using markers of brain development to assign an age for statutory law.
Khushboo Khara Shah is a lawyer with a focus in intellectual property law and is currently pursuing academic research focusing on the influence of science and philosophy in law at Duke. She previously conducted research on how neuroscience can inform and shape the criminal legal system. She is now also concentrating on niche areas such as drug abuse and addiction. Prior to Duke, she completed a clerkship at the US District Court and worked as legal counsel in the private sector. In her free time, she enjoys reading, running and playing tennis.
Nathan Liang is a recent graduate of Duke University where he majored in psychology and minored in philosophy under the research mentorship of Dr. Paul Seli and Dr. Felipe De Brigard. Coming from a background in cognitive psychology, his research interests currently include moral and causal reasoning, religiosity, cooperation, and social cognition.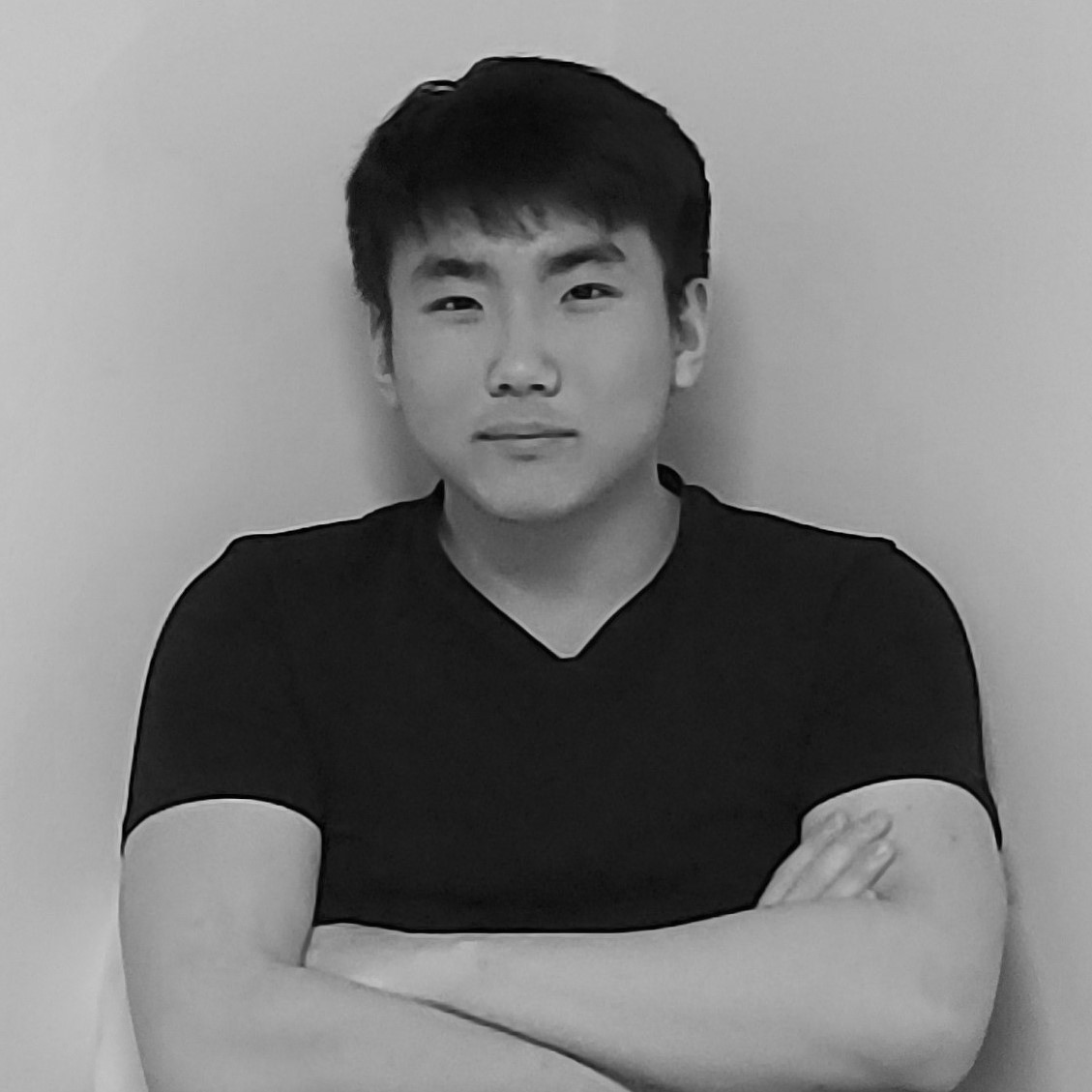 Paul McKee is a PhD student in the Cognitive Neuroscience Admitting Program. Prior to coming to Duke, he served from 2013 – 2018 as a Marine Corps Machine Gunner before receiving a B.S. in Psychology from Southern Connecticut State University. He works with Walter Sinnott-Armstrong, Scott Huettel, Jana Schaich Borg, and Felipe De Brigard to investigate the neural mechanisms underlying moral cognition, social decision making, and other higher cognitive functions.