The Prison Engagement Initiative is an interdisciplinary network of faculty, staff, students, and community members based at Duke University committed to engaging prisons, the people affected by prisons, and the politics and pathways surrounding mass incarceration.
The Prison Engagement Initiative offers ways for faculty, staff, and students across Duke to shape relational networks of learning and change with people impacted by prison. It aims to transform perspectives, approaches, and practices surrounding incarceration as well as the relationship between universities and prisons.
In 2022–23, we are convening a Strategic Listening Team to map Duke's existing engagement in prisons, to learn about each other's work, to meet community partners in the Triangle area, and to envision the shape and orientation of an ongoing cross-disciplinary prison initiative at Duke University.
Directors
Douglas Campbell is a co-director of the Prison Engagement Initiative. He is a Professor of New Testament at the Divinity School, where he has co-directed the Prison Program since 2009. The Program's Certificate in Prison Studies educates students into the dynamics of mass incarceration and responsible prison engagement intellectually, emotionally, and practically. It includes participation within in-prison courses, a mentored prison-related internship, and a formational process addressing the burnout and distress that prolonged engagements with carceral facilities often elicit. Campbell is trained in restorative justice practices (RJ) that address harm in an alternative way to the current, predominantly punitive responses. He lectures and publishes on the connections between biblical interpretation, theological paradigms, human affects and emotions, and the advocacy of punishment and incarceration. He has led a retraining program for correctional officers in U.S. Marshals and ICE facilities in Texas and New Mexico. He and his spouse have been personally involved in prison visitation and prisoner support since 2005.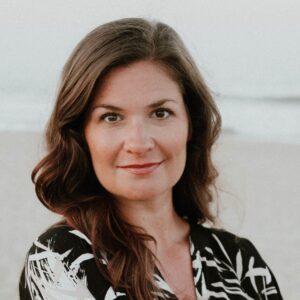 Sarah Jobe is a co-director of the Prison Engagement Initiative. In 2008, she was the founding director of Project TURN, Duke Divinity School's in-prison education program that offers classes on site at North Carolina Correctional Institution for Women and the Butner Federal Correctional Institution-II. She is the co-director of the Divinity School's Prison Studies Program and a chaplain at North Carolina Correctional Institution for Women. She serves on the North Carolina Department of Public Safety Commission on Post-Secondary Education, and as a Prisoner Representative for the Duke University Medical Center Institutional Review Board. In both her practical work and in her scholarship, Jobe seeks to open conversational pathways between those living inside and outside America's prisons in order to fuel more just and liberating practices. Jobe is currently running a nation-wide study of current and former prison chaplains entitled "Theologies and Practices of Current and Former Prison Chaplains."
Graduate Assistant
Meredith Manchester is the graduate assistant for the Prison Engagement Initiative. She graduated from Wheaton College in 2014 with a BA in International Relations and a Certificate in Urban Studies focusing on racial disparities in the criminal justice system. She attended Temple University's Beasley School of Law where she gained hands-on experience advocating for those entangled in the system—young males in Philadelphia being targeted as gang members, a man sentenced to life without parole as a juvenile, and individuals reentering society after spending a significant amount of time in federal custody. She worked as an assistant public defender at the Defender Association of Philadelphia, representing indigent Philadelphians in numerous bail motions, violation of probation/detainer hearings, motions to suppress, and trials. In July 2022, she left the Defender Association to attend Duke Divinity School, where she is pursuing a Master of Divinity and is eager to explore the intersection between Christian theology and criminal justice reform.
In October 2022, the Prison Engagement Initiative is gathering Duke faculty, staff, and graduate students with practical experience or academic interest in prisons for a Strategic Listening Team that will meet four times a semester from October 2022 – November 2023. This team will map Duke's existing engagement with prisons, learn about the work of each member, meet community partners in the Triangle area, and envision the shape and orientation of an ongoing cross-disciplinary prison initiative at Duke University. If you are interested in becoming a part of this team and can commit to the lunchtime meetings listed below, please email meredith.manchester@duke.edu introducing yourself and your connection to these issues.
The Strategic Listening Team will meet for Wednesday lunchtime meetings from 12:30 – 2:30pm on the following dates in the Academic Year 2022–23:
October 26
November 9
December 7
January 25
February 22
March 22
April 26
May 10
FRI APRIL 14
Re-entry simulation
10:00am – 1:00pm
Brodie Gym, Duke East Campus
Register here
Rebuilding a life after incarceration is difficult. How difficult? Join us on Friday, April 14th at Brodie Gym on Duke's East Campus to experience it for yourself at our Reentry Simulation. We'll be doing much more than listen to speakers: everyone will play a role, and try for themselves to navigate the challenging world of the formerly incarcerated (click here to read about a similar event). This should interest anyone who is interested in public policy, mass incarceration, or the American legal system. We will also have the chance to hear from the formerly incarcerated about their challenges in navigating re-entry.  
The simulation will take place from 10-1. Sponsored by Duke University's Human Rights Center, the Wilson Center at Duke Law, the Durham County Reentry Council, the Prison Engagement Initiative at the Kenan Institute for Ethics, and OurJourney, with Assistant U.S. Attorney Rob Lang as our host, this event promises to be both enlightening and unforgettable. Attendance is absolutely free, but you must register because space is limited. Click on this link to register. If you have any questions, you can reach out to James Chappel (jgc23@duke.edu). 
---
If you have questions about the Prison Engagement Initiative, or would like to sign up for its newsletter, please contact Jac Arnade-Colwill at jac.arnade-colwill@duke.edu.