Passion, Purpose, and Practical Wisdom
The Re-Imagining Medicine Fellowship (ReMed) offers Duke pre-health students an interactive summer program exploring the intersection of medicine, virtue, and moral purpose.
About
ReMed seeks to foster the character, imagination, and practices needed to work effectively in contexts of human suffering and healing. Leaders across disciplines – history, ethics, spirituality, and expressive writing, as well as doctors and other healthcare professionals – help students explore themes often absent in traditional medical education.
After an experiential immersive week at Duke in May, ReMed Fellows have virtual weekly meetings on Thursday evenings in June and July.
Fellows pair the ReMed program with a summer internship, employment, or service work related to health care.
Fellows receive a stipend of $1000.
ReMed is a program of The Purpose Project at Duke, the Kenan Institute for Ethics, and the Trent Center for Bioethics, Medical Humanities & History of Medicine. It is sponsored by a grant from The Duke Endowment.
Why Re-Imagine?
What does it mean to be a good doctor? What does the "do no harm" in the Hippocratic tradition mean—not in theory, but in practice? How do we ensure that healthcare is just, fair, humane, and equitable? How can we prepare to practice medicine with character, to develop a sense of meaning and purpose in our work, and to contribute to the betterment of society?
In this program, students are invited to imagine the ways that doctors, nurses, and other healthcare professionals can use their specialized knowledge and skills with humility to care for individuals, cure and prevent disease and suffering, flourish in their chosen profession, and work toward the greater good. Fellows will join with each other and with doctors, other healthcare professionals, and faculty from other disciplines (e.g., history, ethics, the arts) to explore themes often absent in traditional pre-health and health education.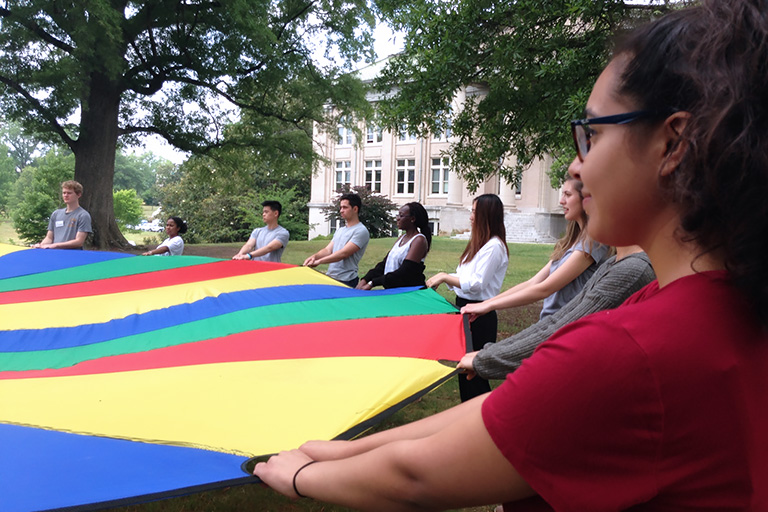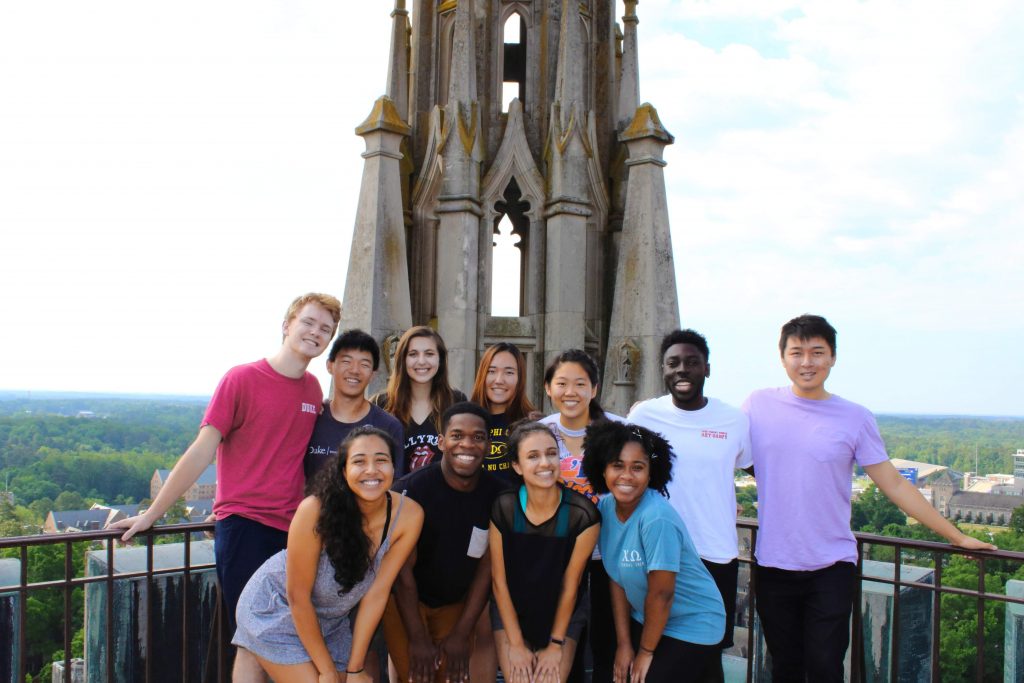 The Program
ReMed is not a stand-alone program. To enable critical reflection on lived experiences and practices, Fellows are required to pair their participation in ReMed with an internship, employment, or service work related to health or health care. Fellows must arrange this parallel experience on their own. It must be at least twenty hours a week for eight weeks, and it can include formal Duke civic engagement or research programs, with permission from the directors of those programs. Experiences that would fulfill this requirement include volunteer service in a health-related setting; paid employment in a hospital, clinic, public health agency, or health-related company or nonprofit; or engagement in clinical research. Applicants must specify their proposed summer experience at the time of application.
The ReMed program begins in mid-May. Fellows will gather in person at Duke from May 14–19, 2023 (the week following commencement).
This immersive week will feature shared meals and conversation, experiential learning at Duke Hospital, engagement with creative writing and the visual arts, and facilitated reflections on justice and equity in health care. Students who live on campus will work with Housing and Residence Life to extend their housing reservation. ReMed staff will support students in this application process and will cover the additional cost of meals and housing for that week.
The program then shifts to a virtual one. For eight weeks in June and July, ReMed Fellows and faculty will gather for weekly 90-minute seminars to reflect on their summer experiences and to engage in conversation with leading scholars and practitioners. These seminars will take place on Zoom from 4:30 pm–6:00 pm ET on Thursdays, June 1, 8, 15, 22 and July 6, 13, 20, and 27.
Fellows are also expected to journal about their experiences during the summer and to complete a creative project, with the support of faculty, that will be presented at the closing dinner and celebration in early Fall 2023.
ReMed Fellows are expected to participate fully in all components of the fellowship and to miss no more than one ReMed Seminar.
Past ReMed Fellows
2020
Contact Information
Warren Kinghorn
Esther Colliflower Associate Research Professor of Pastoral and Moral Theology
Co-Director, Theology, Medicine, and Culture Initiative
Associate Professor of Psychiatry, Duke University Medical Center
warren.kinghorn@duke.edu