Reimagine Medicine
Reimagine Medicine is an innovative humanities-based summer fellowship for rising juniors and seniors preparing for health professions.
The program includes a summer intensive (June 28-July 25, 2020) and half-credit course in the fall (day/time TBD). Applications for ReMed 2020 are currently available and will be accepted until Friday, January 31, at 5:00 p.m. Apply now.
Past ReMed Fellows
About
ReMed seeks to foster the character, imagination, and practices needed to work effectively in contexts of human suffering and healing. Leaders in many disciplines — history, ethics, visual and performing arts, spirituality, expressive writing, and more—help students explore themes often absent in traditional medical education.
During the summer intensive, students live, eat, and learn together on campus. The fellowship includes housing and a stipend for living expenses. With a full schedule of classes, hospital shadowing, and enrichment activities, participants are not permitted to accept other summer research or fellowship opportunities that overlap with ReMed. Fellows also take a half-credit course in the fall (ETHICS 216), where themes and questions from the summer are explored further.
Topics Include
ETHICS, to clarify fellows' values, calling, and sense of purpose
HISTORY of MEDICINE, to provide context and vision for improving the current system
MINDFULNESS theory and practice, to improve awareness and manage stress
IMPROVISATION, to develop interpersonal skills, communication, and responsiveness
EXPRESSIVE WRITING, from stream-of-consciousness to poetry, trauma to peace-making
MUSIC, to connect and communicate without verbal language
EMBODIMENT—what it means to inhabit and treat a human body
STORYTELLING, as the revelation of our shared experience and humanity
VISUAL ART, to encourage close observation and improve perception
and more!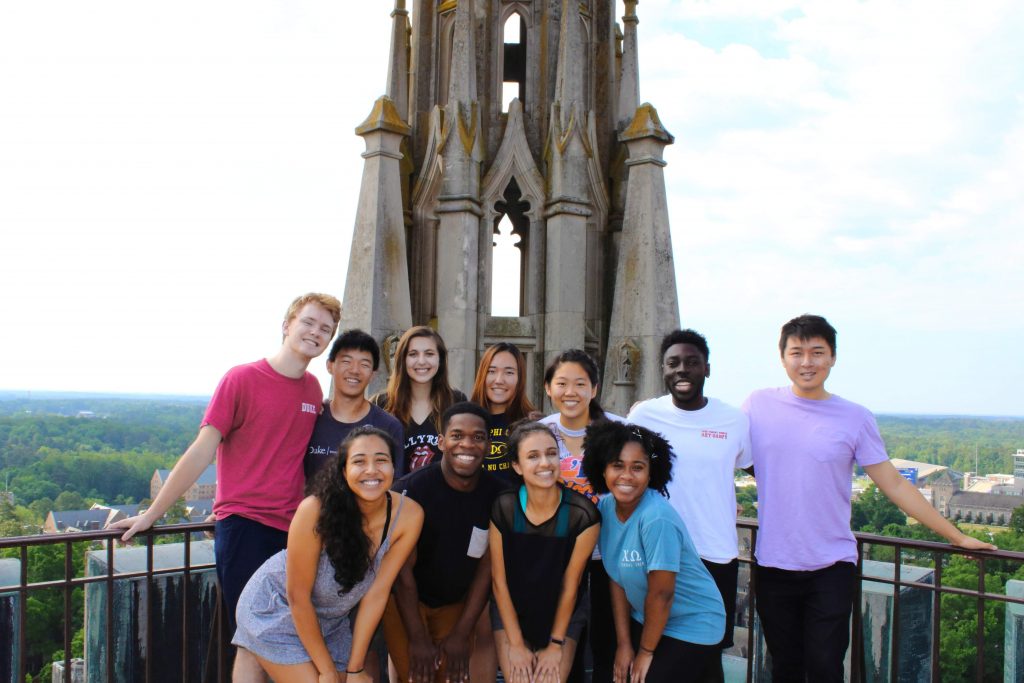 Non-Traditional Hospital Shadowing
Fellows shadow caregivers (other than doctors) throughout the hospital—from the intensive care nursery to hospice to housekeeping—to get a broad perspective on our complex healthcare system. After each shadowing shift, fellows gather to reflect on their experiences over "family dinner."
Selection Criteria
Students preparing for health professions are encouraged to apply in the spring of their sophomore or junior year at Duke. Successful applicants will demonstrate:
Academic excellence
Commitment to the integration of non-science disciplines into the study and practice of medicine
Desire and commitment to constructive collaboration
Emotional intelligence and resilience
Openness to learning from others, considering multiple perspectives, and taking risks in order to learn and grow
How to apply
Applications for ReMed 2020 are currently available and will be accepted until Friday, January 31, at 5:00 p.m.
A complete application includes:
Answers to several essay questions
Name and contact information for one reference (no letter required)
Résumé (2 page limit)
Commitment to participate fully in the summer intensive, June 28-July 25, 2020, and in the fall half-credit course.
APPLY NOW