Religions and Public Life Graduate Fellowship Conference
May 6, 2021 @ 12:00 pm

-

2:35 pm
This event represents the culmination of the efforts of a year-long graduate student working group composed of Duke and UNC students working at the intersection of immigration and religion. Students have met monthly throughout the school year to develop their projects and receive feedback from the collegial environment of the working group. This conference will allow them to share their work with the greater Duke-UNC community. Previous years' themes included Church and State, Pain and Joy, and Minorities and Diasporas.
The first panel, "The Nation-State and its Others," explores the ways in which the modern state interprets the relationship of religious groups within its borders to political exigency. It showcases the ways in which both religious schism and religious orthodoxy have been portrayed as inherently obstructive to the normal functioning of state power, as cancers in the body politic. The second panel, "Religion and Representations of Near Eastern Belonging," explores religious, political and representational nuances of Near Eastern experience elided for a Western audience, reflexively showing the adverse consequences when such nuances are "lost in translation." The third panel, "Migrant Outreach and Contemporary American Protestantism," explores the factors which have influenced twenty-first-century American Protestant theological and practical responses to immigration, also investigating how gaps form between religious and practical responses. The final panel, "Theologies of Migration and Home," by contrast flips the script and focuses upon the religious experiences of immigrants, how these experiences are, far from an afterthought, primary to understanding immigration and immigrant movements.
Responders will be drawn from the Duke-UNC faculty community according to their research interests.
---
12:00 PM – Panel 1:  The Nation-State and Its Others
Nurlan Kabdylkhak: Russian imperial state vis-à-vis Muslim subjects
Elsa Costa: Early modern xenophobia in Spain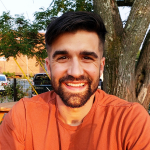 Perry Sweitzer: Relationship between religion and citizenship in the US
12:45 PM – Panel 2: Religion and Representations of Near Eastern Belonging
Ehsan Sheikholharam Mashhadi: European spaces' attempted incorporation of Muslim identity
Iris Gilad: Missing the Middle East in women's art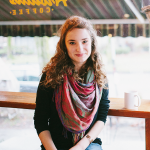 Allison Wattenbarger: Trends in Palestinian liberation theology
1:20 PM – Panel 3: Migrant Outreach and Contemporary American Protestantism
Joseph Roso: US evangelicals' attitudes towards immigration under Trump
Darwin Perry: Church support of immigrants experiencing incarceration
Andrew Carlins: Religion of immigrants to US
1:55 PM – Panel 4: Theologies of Migration and Home
Joshua Strayhorn: Religion in black migration
Alberto La Rosa Rojas: Theology of home among migrants to the US
Shin-fung Hung: How the migrant church became an indigenous church in Hong Kong