The Women of SuWA Hit the Nasher
This past Saturday, first-year SuWA student Lizzie Roy organized a trip to the Nasher Museum of Art for the SuWA women and their mentors. Paralleling SuWa's aims, the Nasher has a mission to create a platform for underrepresented artists with a dedication to bolstering a community of diversity.
During the event, the group toured Pop América – a new exhibit highlighting Latin American Pop artists – and viewed pieces in the Nasher's permanent collection gallery. The themes of the tour revolved around women and immigration, and featured artwork created by female artists or depicting female subjects. At the end of the tour, the women and mentors had the chance to create some art of their own through a drawing activity. The women were encouraged to return to the Nasher to partake in the Saturday drawing sessions in the galleries and to bring their children to the Family Sunday event held monthly.
Roy commented: "The event was great fun for women and students alike. We are so grateful to the Nasher for making this special opportunity possible."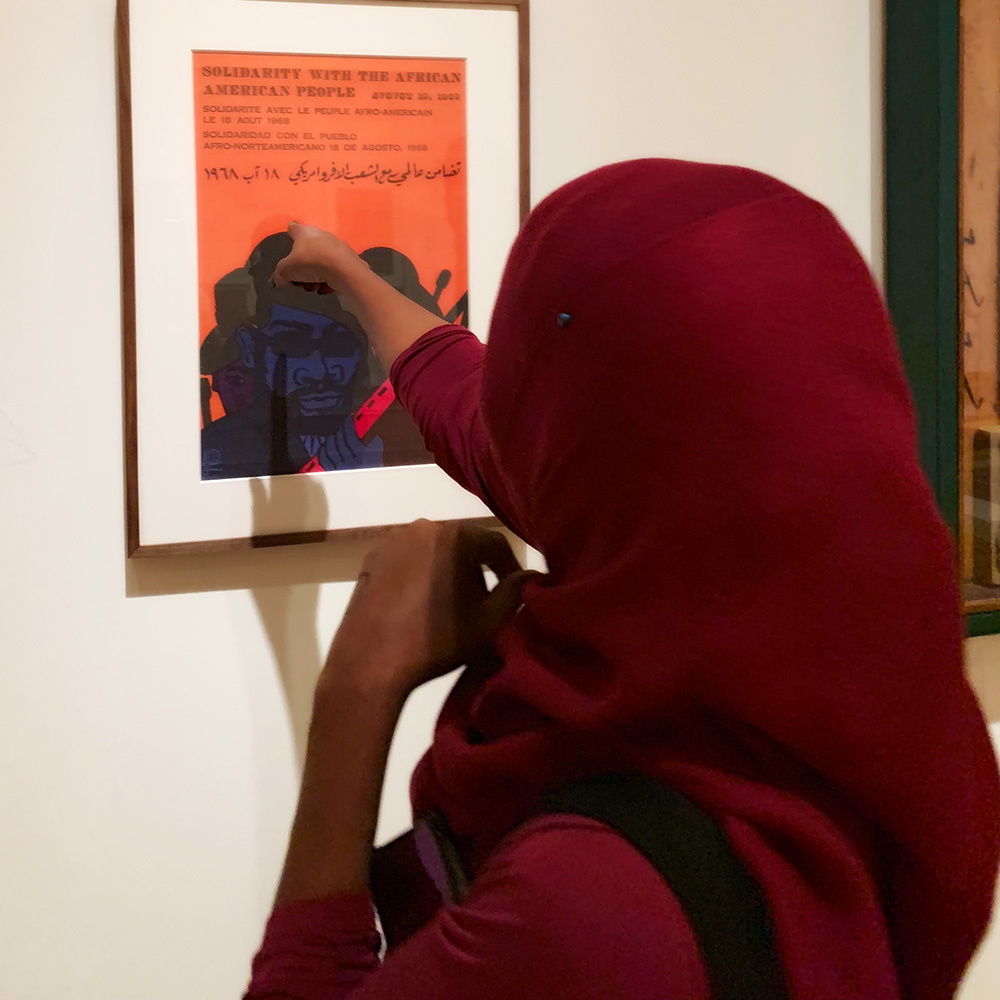 Supporting Women's Action, or SuWA, is a collaboration between Kenan Institute students and women recently resettled in Durham. Each Tuesday night, about 25 women and 25 students gather in the West Duke building to take part in language instruction, citizenship test preparation, small business development, wellness trainings and community building activities. Throughout the year the students of SuWA also organize activities that would be of broader interest to the newcomer community.