2018 DukeEngage Dublin Letters Home
During the summer of 2018, students in the Kenan Institute for Ethics' DukeEngage: Dublin program are writing reflections of their time working with immigrants and refugees in the Dublin area which are being published in the weekly Irish publication Metro Eireann.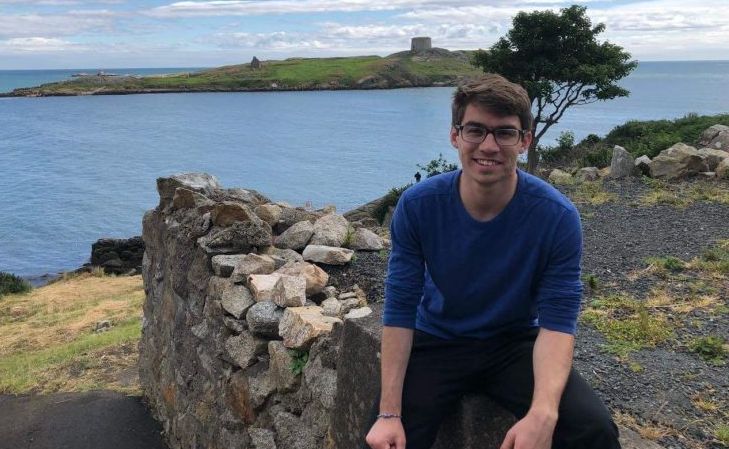 "An Issue of Magnitude" by Matthew Mosca
I have just completed my third day at my placement, the Social Work Team for Separated Children, a small group that deals with all minors who arrive in Ireland without an appropriate guardian. This is a formidable task considering that typically upward of 100 of these separated children arrive in the country each year. For each and every child, the team finds a place to live, either a house with other separated children or a foster family, helps to prepare them for schooling in Irish schools, and facilitates the process of application for refugee status.
The team is guided by the principles that each young person is a child first and a migrant second, and that the young people deserve care and opportunity equal to that of Irish children. Already in my first few days with the group, I have seen that the social workers stick to these principles unwaveringly. They do this not because they are always reminding themselves of these principles, but rather because they genuinely care about each young person, and so putting the child first comes naturally. Already I have seen several social workers moved by powerful emotion as they fight to give the young people they work with the best that they can.
One social worker I have spent time with, Rick, told me about the Calais refugee encampment in France. When this encampment, sometimes called the Calais Jungle, was dismantled in 2016, it was discovered that more than a thousand unaccompanied minors had been living there. Ireland generously committed to help, but as of yet the team has been able to take in just over 40 of these separated children.
This reflects Ireland's role during the European refugee crisis in general. It is a small country with limited resources, so although it can alleviate some pressure, it is not able to take in as many refugees as other European countries, some of which have needed to accept many thousands.
It could be instinctive to conclude, then, that Ireland is not making much of a difference in the grand scheme of the crisis. This is not the only way to look at the situation, though. Rick, referring to Calais, made a comment that stands out in my mind. He noted that while Ireland may not be able to take a large percentage of the separated children from the camp, to each young person taken in it means everything.
Herein lies an issue of magnitude. We tend to think that big impact must be statistical, relating to many individuals' lives. However, a single person's life is everything to them. So, when one person's life is completely altered, how can we call this change small? This is one of those fascinating ideas that is totally obvious even as it is hard to comprehend. There is a critical tension between doing some for a large number of people and doing a great deal for a few, and it is for us to decide whether one of these doesn't devote greater respect to the complexity of each person's needs. This is not to say that we need not strive to change many people's lives, but rather to emphasize the power of focusing our energy on doing good for individuals.
Doing individual good is exactly what this team is best at. In accordance with the team's guiding principles, each young person is treated as an individual human with unique needs. Bit by bit, this individual good accumulates to something truly special, and through its child-first and equitable approach, the Irish program has been recognized across Europe for its quality.
I look forward eagerly to the weeks ahead with this team.
"The Ethical Challenges of Intercultural Diversity in Ireland" by Alex Johnson
This year will be the Fourth Annual Intercultural Writers Contest. Each year, newcomers and native Irish youth submit poetry and prose on the ethical challenges of intercultural diversity in Ireland. Jointly organized by Metro Éireann and the Kenan Institute for Ethics, the contest draws submissions from across the country. I have spent my first week here helping Santiago Gonzalez-Boneta publicize this contest.
Ireland, Dublin especially, is increasingly diverse. More than 20% of Dublin residents were born outside of Ireland, this represents more than a 50% increase in single decade. With this fact and the contest in mind, I have spent much of my time in Dublin reflecting on the theme of the writers competition.  Drawing both from my own first impressions and conversations with others, I'm not sure yet what the most salient ethical challenges are posed by this diversity. But it does have me wondering whether diversity should always be considered a good thing? Does diversity alone make for an intercultural city?
Ireland is diverse along many dimensions: race,  culture, politics, etc. And yet, people often say that diversity is a shared value and shared good. Diversity benefits all. Integration, it is often assumed, will be simple. But at first glance, Dublin, like other cities, has traces of self-segregation. Is this a problem? The Northside of Dublin is sprinkled with ethnic shops and restaurants catering to Vietnamese, Brazilians, Poles, and other newcomers. But are they frequented only by newcomers or are they becoming integrated into the lives of native born Dubliners as well? Does it matter? Do Irish shop at the Brazilian shops? Do Brazilians eat at the Vietnamese restaurant? Do Vietnamese buy sweets at the Polish bakery? My initial impressions suggests that these shops primarily serve a single nationality, but I can't say for sure. Nor can I say if  that is necessarily a bad thing? And if so, who is it bad for?
Metro Éireann is Ireland's only multicultural newspaper. It is the herculean effort of its editor and principle writer, Nigerian immigrant Chinedu Onyejelem. The newspaper has long heralded the successes of newcomers to Ireland, but it has also shed light on the considerable challenges to life in Ireland for newcomers. The paper tries to humanize the statistical patterns. For Chinedu, integration requires mutual respect and understanding; it is a a two-way street. Immigrants adapt to Ireland but Ireland also adapts. Diageo, the parent company of the world-famous Guinness Stout, recently sponsored a well-publicized training program for young adult refugees. And some refugee youth are eager to play Gaelic sports.
Part of the task is helping the Irish understand the experience of newcomers. Toward this end, Dublin City Council and a local photography gallery are planning exhibits and workshops on borders and migration—including collecting and displaying family albums from across the newcomer communities. Initiatives like this, as well as the writing contest, are opportunities for native-born and newcomer Irish to forge a new way forward.
In the coming months, youth across Ireland will be using their imaginations to craft stories and poems about the ethics of intercultural diversity in Ireland. Through these stories, the young people will reflect on intercultural sensitivity. This topic is of seminal importance in Chinedu's mission for two-way respect and understanding. More important than my views on the intercultural sensitivity in Ireland are those of the young people who are living here. These are the ones who get to decide the future of Ireland's people together. Together with Metro Éireann and projects like this writing contest, Irish and newcomers can together explore the opportunities diversity will offer and forge a way forward.
"On Wearing Pants" by Andrew Carlins
"A don doesn't wear shorts" — Carmine Lupertazzi, "The Sopranos"
Talking with fellow DukeEngagers about my discoveries, I realized we all came to the same conclusion: wearing shorts in Dublin is, in fact, socially acceptable. Accordingly, we could not understand why we were never allowed to wear shorts… It wasn't until I was revising policy documents, representing the Justice Department at a meeting with my supervisor, the United Nations High Commission on Refugees, and NGOs ranging from the Irish Red Cross to Amnesty International, that it clicked.
Before we left DukeEngage Academy to return home for a month, we were given three words of caution for when we arrived in Dublin:
The cars drive on the left side of the road.
The deceptively cute seagulls are really vicious beasts ready to snatch your food.
Never, ever, under any circumstances, wear shorts.
With that, each of us twelve DukeEngagers returned to our hometowns, excitedly anticipating our departure to a sui generis summer experience. And, after what seemed like an eternity packed into a month, the time to fly to Dublin arrived. Awaking from my in-flight slumber as the plane landed, the temperature was different (as it was now measured in Celsius). We arrived in Dublin and I was like a child in a candy shop after eating a few Pixy Stix. I was hungry, and I couldn't wait to explore…
I found Dublin a fascinating place. The buildings were beautiful, the sun was shining, and the landscape seemed untouched relative to the New York City streets I was accustomed to. Still taking in the sights to satisfy my curiosity, much like a plant takes in sun rays to satiate itself, I recalled the three words of caution I had been given.
I looked around. The cars did, in fact, drive on the left side of the street. Check. I looked up. The seagulls were, in fact, swarming above my head, like vultures waiting for an unsuspecting tourist to walk out of a store with a sandwich in hand. Check. I looked to my left and right, and the people, native Dubliners and tourists alike, were in fact wearing…shorts. What? Perhaps there was some mistake made, some miscommunication? I put this in the back of my mind and continued to fixate on my new environment.
The following days brought with them a plethora of orientation activities ranging from a tour of Kilmaney Jail to completing a scavenger hunt designed to acclimate us to our new surroundings. Each event brought with it more learning and more anticipation of meeting our supervisors. Soon enough it was time for me to start my placement at the Irish Refugee Protection Programme…
I learned a couple of things in the first five minutes at my office. First, that there was a lot of work to be done and documents to read. Second, that "The Office" is not too far off from reality. And third, that tea time is at 11am… Shortly after beginning to read documents in preparation for an upcoming task force meeting and a two more things became apparent: 1. This work was going to be incredibly interesting and 2. My co-workers all love "The Sopranos."
After finishing reading and annotating an entire forest worth of paper, I did some research to help me better understand my environment. "Top ten quotations to know from the Sopranos," I googled. I clicked on a link, and immediately began laughing to myself. The first quotation was "a don doesn't wear shorts," with a brief explanation describing that "there is no reason why a man who takes themselves seriously and wants to be respected should be wearing shorts in public." I guess, at least on this trip, I must be a don then, I joked to myself and finished up the day…
Coming home, each of us were more excited than the next to share our first day experiences. In my own excitement I cannot remember all of the stories shared with me, but I can recall being fascinated with the range of experiences my friends had, from pioneering a writing competition across all of Ireland to helping integrate and educate unaccompanied minors and refugees, to designing a research project in tandem with the government, to working with city council to prepare an exposition on minority communities in Ireland.
I couldn't fathom the range of experiences, ones that go beyond just community service, that we were exposed to and directly engaged in. I remember the feeling of community and mutual support we each felt. I remember how grateful I was to have been chosen for this program. I remembered my first-day experience, realizing that my joke encapsulated within it an ivory pearl of truth; us twelve DukeEngagers are all dons of our own.
The next day brought with it a meeting about the project I am tasked to work on. It included representatives from the government, the UN, and NGOs operating domestically and internationally. It also included breakfast, lunch, and refreshments, which is, according to my supervisor, how I should know it was a big deal.
At first, I sat quietly and listened at the meeting, intrigued with each party's perspective on the issues at hand and the policy documents we were revising. Finally, I mustered up the courage to suggest an alteration in phrasing that would help expand the initiative, making it more open to Irish citizens. My supervisor liked the idea and after a few minutes of deliberation the group decided to amend the document accordingly.
Following the meeting, I reflected on my day… I couldn't wrap my head around why these professionals were even giving a second-year college student the time of day, never mind actually considering and accepting his suggestions. I realized that there must have been reasons that traversed me at play. These reasons were rooted in relationships formed through years of partnership, in trust and in presentation. Much like a don, whose opinion is valued by all, I figured if you act like a don, and dress like a don, people will treat you accordingly… It was a good thing I was wearing pants.
Wearing pants became a symbol for me. Broadly speaking I realized that as a DukeEngage Dubliner, we dress to impress, and we are always impressing. Wearing pants is a constant reminder of that. We represent more than ourselves, more than Kenan, and more than Duke. We represent the culmination of years of relationship building dating back to before DukeEngage even existed. And forgetting that even for a moment could lead to catastrophe and would completely miss the point of the program. That is why we only wear pants.
I am grateful for this opportunity. I know I am privileged have it, and I anticipate each moment of it (even interactions with dreaded seagulls) with a blend of excitement, curiosity, gratitude, appreciation…and pants.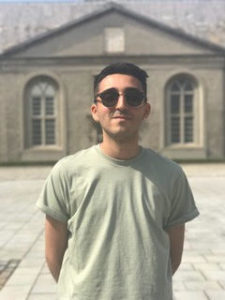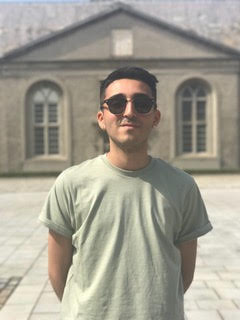 "Birth Certificates, Family Registries, and Paperwork…Oh, My!" by Grace Egan
I have worked with the refugee community in Durham pretty intimately for the past two years, but my placement at Nasc, the Irish Immigrant Support Centre, has already expanded my knowledge on a topic that I thought I knew a lot about. My understanding about refugees and resettlement has come from personal interactions and research on pretty general topics. Nasc on the other hand has very intimate interactions with their clients, but they know the very specific details on the law and how it affects immigrants. This is a perspective on migration and resettlement that I had never been exposed to before this week. And let me tell you that it has already created so many questions in my mind and has complicated my understanding of something that I thought I knew very intimately.
Right now, Ireland is finishing its first round of IHAP applications. IHAP stands for Irish Refugee Protection Programme Humanitarian Admission Programme 2, which is Ireland's new process for family reunification. Meaning, if you live in Ireland as a refugee or under subsidiary protection and you come from UNHCR's list of top ten major source countries of refugees, you can apply for your family members to come live with you. The deadline for the first round of IHAP is June 30th, so Nasc has been flooded with clients trying to fill out this application and making sure they have all the right paperwork.
My knowledge coming in on legal complications during the resettlement process was very limited, and it still is, but I knew it was a mess. I knew that it was extremely difficult and nuanced, but the first meeting I sat in on opened my eyes to a whole lot of bureaucracy that I wasn't ready for. The requirements for IHAP are extensive. The requirements are split into two categories: one, the proposer and two, the proposed beneficiaries. The proposer is the resident of Ireland and he or she needs one of the three items, 1) a certified copy of his or her Irish Residence Permit card, 2) a certified copy of all pages of his or her Irish Passport, or 3) a certified copy of his or her Certificate of Naturalization. This is the easy part, but the amount of people who came in with a copy but it wasn't certified, or the solicitor had made a mistake on the certification was great.
Now comes the tricky part. The proposer needs to have the following on behalf of the beneficiary:
1) Certified color copy and certified translation of passport (all pages), national identity card, a valid Travel Document or proof of registration with UNHCR.
2) Certified color copies and certified translations of any documents that show evidence of a family connection such as marriage certificates or birth certificates.
3) Two color passport-sized photographs for each proposed beneficiary. The name of the beneficiary is to be written clearly in block capitals on the back of each photograph.
4) In the case of a minor beneficiary (person under 18 years of age), who is the child of the proposer (see eligible categories), a letter of consent from the other parent (if applicable) granting permission for the child to travel to and reside in the State will be required.
5) In the case of a vulnerable close relative who is under the age of 18, sufficient evidence that the proposer has parental responsibility for the minor will be required.
Getting all of these for my own sister would be difficult enough, but imagine you are trying to get your niece's information from Syria. Getting these documents costs money and a lot of time, which not all of these proposers can afford. Without all of these documents, the application is automatically dismissed, so every piece is crucial.
On one hand, I get why Ireland has so many requirements to prove family relation and personal responsibility for the beneficiaries. The Ministry of Justice doesn't want people abusing the system or bringing in people that aren't in fact a part of their family. These are all very valid reasons, but sitting in those meetings watching the clients faces change when they realize the amount of work they are going to have to do really makes me wonder what would be so with a few more migrants in Ireland? At the same time there are only a very limited number of spots that Ireland has to offer, so what would be so bad with less harsh requirements if the number of people will still be the same?
As an individual who is thinking going into law as a career, my few days at Nasc have shown me how difficult the law can be for people who are at the mercy of it. Everyone has to follow the law, but when someone's livelihood, safety, and existence is dependent on a plastic card that could be taken away, the meaning of the law has a whole new definition. If nothing, I am just so appreciative of Nasc's work because without it what would these people do? I am sure they would try and figure the law out by themselves, but the inaccessibility of the language and the requirements would certainly make them stumble as it has done to me. This week has made me even more curious how law is intertwined in everything that we do, but also has made me question who it is helping.
"Network Building in Ireland" by Santiago Gonzalez-Boneta 
I have just completed my first week and half at my placement with the Metro Éireann newspaper organizing the Fourth Annual Intercultural Writing Competition. In the past, the Intercultural Writing Competition was more focused on targeting students that live in Dublin. This year I am focusing on expanding the competition to other major cities such as Cork and Galway.
Within my brief time at this placement, I have definitely faced challenges in creating a new intercultural network throughout all of Ireland. Having never been to Ireland before, I did not have any connections or people that I knew here. However, with the help from Professor Tobin, Professor Shanahan, and Mr. Onyejelem, the editor of Metro Éireann, I have found my footing in Ireland. I have also found DukeEngage Dublin's network to be extremely helpful. For example, two students that have had this assignment previously have given me insightful advice on how to improve the competition. Also, I have received immense help and support from the cohort, especially from Alex Johnson who has specifically helped me on the publicity side of the competition.
Given the competition's expansion, I want to focus on a specific strategy for each city that I go visit. So far, I am mainly focusing on the Dublin strategy. I have been contacting numerous libraries, youth centers, community centers, and churches. Over the past couple of days, Alex and I have begun to hang flyers in the outskirts of Dublin on both the north and south side of the city. These districts have mainly been composed suburban residences. We wanted to ensure to advertise the competition in the suburbs so students that do not live in the center of Dublin can have the opportunity to participate. In the next upcoming days, I will need the cohort's help hanging flyers throughout the city of Dublin. Their help is essential because I am trying to get the word out as quickly and efficiently as possible since we have already received social media promotion from writing centers and cultural centers.
Another challenge I have faced so far in building an intercultural network has been ensuring that there is diversity. Fortunately, Metro Éireann's office is located in a part of town in which migrants make up the majority of the population. Metro Éireann is also known as a multicultural newspaper which means its readers come from various backgrounds. In addition, Mr. Onyejelem included a press release I had written in the front page of the latest issue of his newspaper which will help the competition gain diversity. Nevertheless, it is critical for me to focus on promoting the competition to migrants, especially for students whose first language is not English. For that reason, Alex and I visited the City of Dublin Education and Training Board Youth and Education Service Program where we gave a small presentation explaining the basis of the competition and gave teachers informational flyers. I made sure to stress that this writing competition is a great opportunity to practice writing in English because I understand the struggles of learning English through my own experience as a Mexican migrant moving to the United States at a young age.
Constructing a new intercultural network across all of Ireland will continue to be a challenge throughout my time here. In just the first week and a half, I have had some success through social media publicity and hanging flyers. Just today as I was hanging flyers, I visited a radio station that is interested in interviewing me on air next week. What made this experience even more special was that I met with the main producer who showed keen interest despite being stressed about interviewing the new mayor of Dublin. With help from the cohort, the DukeEngage Dublin network, and continuous productivity, I will be able to build an intercultural network across Ireland.
"Am I Expendable?" by Angel Heredia
Am I expendable? Could the work I do here create a lasting impact, or has my American "savior" and "privilege" complex aided my own naivety?
The days at the City of Dublin Education and Training Board's Youth and Education Service (CDETB YES) program are long, but you can feel the sense of heart that the very limited number of teachers have here. It's not your typical summer school, and I don't think it ever could be. How could we normalize students who have witnessed and suffered from tragedies that we ignorantly "share" on Facebook and then call ourselves activists from the safety of our first world country? How could we then expect these human beings to forget about missing their families and focus without excuse in math class as a diligent student should? How can I expect that the data I have to compile for the school is making any of the students' life better? In reality, it's not. Therefore, in some aspects of my job, I am expendable. Anybody could teach simple math, but not everybody can check their privilege and learn all about life from young children who barely speak English.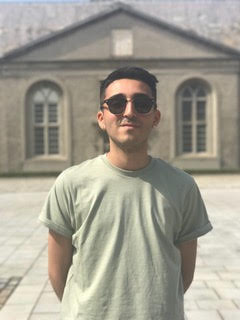 I arrive at the secluded and backstreet building of CDETB's YES school at 9:00 am. The building's empty external look comes from its location, but on the other side of its roll down gates is a world of diversity, literally. The students I help teach come from all parts of Africa and Eastern Europe. There are approximately 60-70 students in the school and are split up in groups 1-4, with group 4 being full of students with the best English proficiency waiting to attend Irish school in September. The purpose of the YES program is to help students gain enough English to enroll in Irish school, meaning that some students could be there for years while others for weeks. Essentially, we try to give them enough English to make friends, as we also understand that they may struggle with some academic language in Irish school. Sure, they learn some mathematics, and geography, and other subjects you would expect to be taught at a school, but it is all basic and any interaction in the English language is a lesson in itself. We also go on trips around Ireland in order for students who have recently arrived in Ireland to get to know their "adopted country", as they call it, their "new home", better. In essence, I would say, this is a school for life; life in Ireland, life as your own autonomous person, life as a refugee facing adversity.
I'll be teaching a class on mental health next week. I've never had a thorough conversation with anybody about mental health, and it's a bit tricky navigating that conversation with students who have seen and felt more than one can imagine. It puts things into perspective, you know? I look at my own struggles, privileges, and everything in between, and know that I will leave Ireland with a healthier mind after my experience with these students. Their lives are truly beginning to change mine in terms of how I see my own life. I'm not saying this to add some corniness to this reflection, but it's the brutal truth that they have placed a reality check on my own "struggles" and "privileges".
I will also begin researching schools in different European countries that have similar programs to ours in order to learn and advance our own methods. I am hoping to work with my colleague Kate Evans at the Justice Department to get a grant for school uniforms in order to create more unity and structure. I think our biggest challenge is to maintain a fine line of student comfort in the school but also a sense of seriousness in the classroom; uniforms may help students focus better in class but also help them feel connected to one another as more than just refugees.
It's not a typical school, and maybe that's why I'm not expendable. Anybody can teach math, but it takes heart, vulnerability, and a rude awakening to be able to learn from these students and recognize our roles in each other's lives. I'm supposed to be here to learn about life just as much as they are.
I look forward to getting more out of this school and finding something I can implement to create a greater sense of community for these students who are so far away from home, yet bring parts of home with them every day to each other's lives.
"A New Perspective … or A Slippery Slope?" by Kate Evans
"What do you all think of the issue of living accommodations for asylum-seekers? If we're talking about the current state of Ireland, we ought to be talking about the injustice occurring every day in those direct provision centers."
When I hear this question, I'm sitting in a large canvas tent on the coast of Dalkey, a beautiful seaside suburb of Dublin and home of the wonderful annual book festival which I am fortunate enough to attend. The panel I have just listened to about the 'State of the Irish Union' was insightful and interesting, but I had been content to simply listen and be fascinated by the conversation, which primarily concerned the recent referendum to legalize abortion. It was not until this first question from the audience that I felt a personal, instinctive and surprisingly defensive reaction.
This summer, I am volunteering for the Department of Justice and Equality at the Office for the Promotion of Migrant Integration (OPMI). OPMI is responsible for facilitating and creating policy regarding the integration of all migrants, including refugees, asylum-seekers, and other legal immigrants, into Irish society. It is a daunting task, particularly because the progress of integration is incredibly difficult to measure. Just down the hallway, the Reception and Integration Agency (RIA) is dealing with an equally challenging task: to provide accommodation and services to all applicants seeking international protection, often by housing these individuals in the aforementioned direct provision centers. All of my co-workers in both of these offices work incredibly hard to do their jobs well, and they genuinely care about the individuals they serve.
So, given the dedication and compassion that I have witnessed at work so far, imagine my natural reaction when I hear an entire panel of journalists and community leaders condemning the entire Department of Justice and Equality, referring to what is supposedly the most optimal direct provision center as a 'cesspool,' and equating the entire system of direct provision to the Magdalene Laundries, which were absolutely brutal institutions of confinement.
My initial reaction to all of these denunciations was defensive because my mind at the time was consumed by the kind faces of my new co-workers and their explanations of why things operated the way they did. Since a new system for processing applications for international protection was implemented in 2015, there has been a backlog of cases from the old system that still have not been completed. The direct provision centers are surely not optimal, and anyone in the department will likely agree. However, the centers were never designed or given the resources to house families for multiple years as they often do.
Upon reflecting on this conversation that I witnessed in Dalkey, I have realized that I was too quick to feel so defensive. I have established friendships and working relationships with the wonderful people at the Department of Justice and Equality. At the same time, I cannot let my position as a volunteer for OPMI obscure my vision of this complex and heated political debate in Irish society. More importantly, I cannot dehumanize the people living in these suboptimal centers for years who are quite possibly as victimized as the critics in Dalkey claim, regardless of the well-intentioned people I have met in my office.
Reading through The Irish Times yesterday, I stumbled across a political cartoon criticizing the recent atrocities at the border of the United States and Mexico, where young children are being mercilessly separated from their parents. The catch of the cartoon was that it pointed out the hypocrisy of pointing fingers at the United States while direct provision centers are viewed by many as an equally brutal form of incarceration. This reference to a US political debate made me realize the implications of my internal struggle here as a government intern. I am beginning to wonder: How can my observations about the nuances of the direct provision debate here in Ireland inform my own political opinions and actions at home? Rather than constantly criticizing, how can activists and concerned members of society think more critically about solutions to these astronomical issues? Is this push and pull of outrage and government response simply the natural state of a government and its people, or could this relationship ever be changed for the better?
I did not expect my experience here in Dublin to be so introspective and morally challenging, but I am incredibly grateful for the opportunity to learn from and work within a society that is rapidly transforming. I hope that my unique perspective as an outsider can positively inform my work at OPMI, and I know I will bring my reflections about the complex nature of these large political issues with me when I return home.
"The Faces of Confidence and Celebration" by Nicoly Santos
Throughout my first week in Ireland, I felt as though I was plunged headfirst into an environment a thousand miles away from my comfort zone. I was hesitant and wondered how could I, a first generation, low-income student who had never traveled outside of the United States before, be a positive contribution to a community I have never lived in? I arrived at the Gallery of Photography, a not-for-profit organization which focuses on multiple social issues, with this hesitant mindset. I wanted to make myself useful. I wanted to be a positive force in my workplace and help advance the gallery's social goals. Yet, I was unaware of how I could begin to accomplish this feat in unknown territory.
My fears were vanquished the moment I entered the gallery. I was greeted by smiling faces, colorful photographs covering every inch of the walls, and enough work to keep my mind too occupied to doubt myself. The gallery always has a new event occurring. They feature exhibits on photographs from students who have recently graduated from art schools in Dublin, migrant issues in the form of photographed borders and digitized family albums, and LGBT+ rights. My first 2 weeks working were centered around constructing a new exhibit around this last theme.
Gay Community News (GCN) is Ireland's oldest LGBT+ magazine. Originally established in 1988, it was founded by Tonie Walsh and Catherine Glendon when homosexuality was criminalised in Ireland. GCN began as an 8-page black-and-white newspaper and has grown to be a 130-page magazine sent to thousands of individuals across Ireland for free every month. Each issue of this magazine has become bolder. GCN continues to grow and challenge the norm. In their history, there is a clear trend from asking for acceptance to challenging social norms and paving the way for a happier "rainbow society," as Tonie Walsh loves to say.
The Gallery of Photography made it possible for members and supporters of the LGBT+ community in Dublin to see the culmination of 30 years worth of struggle, sacrifice, and victory framed for all of Ireland to witness. Individuals such as Senator David Norris, who fought for the decriminalization of homosexuality in Ireland, were able to witness this symbol of respect and progress for the LGBT+ community. In addition, the names of contributors to GCN surrounded the walls in red and black text. Photographs of active members of the LGBT+ community in Dublin surround three walls and parts of the ceiling.
The Gallery of Photography contributed to this community by showcasing their accomplishments in a beautiful manner easily accessible to the public. I was a part of this experience. I witnessed the effects of photography firsthand. I saw it in the faces of every individual who walked into the gallery. I saw it in crying faces who could not believe they were seeing their community represented. I saw it in couples laughing and holding each other when they saw themselves framed on the walls. I saw it in myself, when I realized I developed the confidence to walk into the gallery, do what was needed, and ask a senator to take his photograph.
Photography changes the lives of those who see themselves, their communities, and their identities reflected through the lens of a camera. It has the power to change lives by leading social and cultural change. I was wrong to worry about being a positive contribution. At the Gallery of Photography, there is so much work to be done for the community that time to worry is a luxury we cannot afford. I am grateful to the gallery for the opportunity to work there and show Ireland the faces of silent communities. I am excited for the work that is to come.
"Rule Number One: Know Your Audience" by Olivia Coletta 
For the past year and a half, I have worked with resettled refugee youth both in Durham through the Citizenship Lab and at home in Chicago. This micro level work includes helping them improve their English skills, adjust to the American school system, and cope with obstacles that they face. After working for days, weeks, and months with these young people, I have gotten to know them very well. Hearing their stories, including their joys and their sorrows, allows me to empathize with them. I consider them friends as much as I do mentees.
I knew when coming to Dublin that I wanted to work at a placement whose remit extended beyond individual work to the population level in order to gain a new perspective on the process of resettling refugees. My experience this summer has been just that. For the past three and a half weeks I have been working in the Health Service Executive's National Office for Social Inclusion, a branch of the Irish health service that supports equal access to healthcare for all people of vulnerable populations, including asylum seekers and refugees. I have had the opportunity to analyze the healthcare inequities that asylum seekers and refugees face in Ireland through conducting research, writing reports, and helping to develop models and policies. Many of the issues stem from language barriers, poor knowledge in regards to how the Irish healthcare system works, and lack of intercultural training for healthcare professionals. These factors have detrimental effects on refugees' health and transition to life in Ireland.
Working at the macro level this summer has taught me the importance of individual work with refugees on reports and policies: it reminds you of the humanity behind the word "refugee." Over the past few weeks, I have had very little contact with the refugees whom are actually living in the Direct Provision Centres and Emergency Reception and Orientation Centres (EROCs) and whom these policies affect. Without my experiences working with refugee youth, I may have gotten hung up over budgets and bureaucracy. Instead, I am reminded of the stories I have heard and the relationships that I have developed with these individuals back in the United States. This informs my thoughts and actions each day at work. I have seen this same spirit in my supervisor, Diane. She spends many of her days out of the office, visiting the EROCs and attending meetings with government officials. Diane values these moments more than she does her own personal time, as she spends her weekends tirelessly catching up on the office work she misses during the week. She understands the importance of knowing her audience, the people that her policies affect. These interactions provide a sense of passion and urgency to her projects that so deeply reflect the humanity of refugees. It shapes the National Office for Social Inclusion's work in a dramatic way.
When policies such as the U.S. border separation policy dehumanize individuals in the cruelest of ways possible, the policy maker must not know these individuals. Because if they did know them, they would not have the ability to create and enforce such heartless laws. Rather than making the most convenient or financially beneficial choice, politicians need to make respecting humanity the first priority in all decisions. The first step towards this is getting to know their audience.
"When The Teacher Becomes The Student" by Victoria Johnson
I entered the classroom on the third floor of the school, and greeted the students as they walked in and grabbed a seat. We were a couple of weeks into the City of Dublin Education and Training Board's Youth and Education Service (CDETB YES) program, and the young people meandered into this afternoon class after trying to catch a few more words with their friends. Notebooks were pulled out, the workbook turned to the next page. They knew what to expect. They were here to learn English, and I was here to help them accomplish that. I was there to teach. I had no idea that my own ignorance was going to become the lesson. It was only a lesson on time, after all. Something I was well accustomed to and understood. Time doesn't change.
After a few minutes, instead of the students being asked questions, they were questioning me.
What time do you wake up?
When do you head to work?
What time do you eat lunch?
All my answers were wrong.
"Eight-thirty," I replied.
"No, what is it class?" countered the lead teacher.
"Half eight!" Chorused the students.
"Twelve fourty-five," I replied.
"No, it's quarter to eleven!"
Adding into my confusion, military time is used across the country and I now had to figure out what 18:00 meant. I didn't really know time at all. Or at least Irish time. Being in another country where English is one of the official languages and spoken regularly, I thought the language would be the same. I was in for a surprise.
Irish English differs considerably from American English … and I was expected to teach myself the Irish way as I taught it to the young people.
Coke became cola-cola in the worksheets and in my speech. What's the craic? replaced What's up? and JP surgery replaced doctor's office. Tennis shoes became trainers and sweatshirt became jumper.
Teaching English in a foreign country required more than my American English. Even though the countries shared a language, the language wasn't the same. I found myself learning alongside the students, attempting to make myself more culturally and aware of the Irish style while trying to teach at the same time. Never beforehand had I seen so evident how much more defines our conversations besides our language. It's the local slang, the expected interactions, the shared knowledge of Dublin that truly made a difference in my daily interactions with my students.
My failure to tell time correctly also reminded me that while I may be the one they call teacher, they are filled with immense amounts of information to share with me as well. I've danced to Romanian pop music, eaten Eritrean Injera, and played Chinese video games. This school truly is a melting pot of different cultures, and I'm learning not only Irish culture but the multitude of cultures from my students as well. Truthfully, this teacher spends most of her time learning.
"Little Wonders" by Matthew Mosca
I write this piece very nearly at the midpoint of our time here in Dublin, with about 27 days behind and 28 ahead. The present writing process then serves cleanly as a time for reflection, a time to step back from the busy, everyday down-in-the-weeds sort of work that can easily run the hours and days together if not broken by a disruptive step back for perspective—from up above the weeds, I suppose. It gives me a time to think about how I have directed my efforts here in the first half of the program, and to refocus on what is most important for me to accomplish in the bigger picture, so that I can feel by the end that I have been successful in my placement.
In a group conversation, we discussed how considering our organization's theory of change—how it views the way it enacts change in the world—can help us hone in on how we can best contribute. Some organizations have a broad theory of change, one centered around policy or economics. Others have a theory of change with a smaller scope, focused primarily on the needs of individual people.
The Social Work Team for Separated Children Seeking Asylum certainly has the latter. As a result, the team faces the difficulties inherent in working towards change on the micro level, which essentially stem from the individuality of each person. While there are standard regulations that the team must follow, its cases cannot be handled the same way every time, because each young person is different, with a unique set of experiences and needs. A win for the team is meeting the needs of the young person, whatever they may be. Efforts to make change at the macro level, like policy-making, are not complicated by individual differences, as this sort of change is inherently rooted in the perception of issues common to many.
Despite its difficulties, efforts on the level of individual people is distinctly rewarding. Given its focus, it allows you to interact directly with the person you are fighting for and see all the little things that make them who they are. With macro level change, it is hard to know who has been affected, and how.
In line with this observation, my greatest joys (and my greatest challenges) on this trip have come from the people. I know that I can work with numbers and computers, and I know that I can compose documents, but people are much more dynamic than these constants. Two and two make four no matter who does the math. But no two people are the same, and that's what makes being around people special.
Some of the moments that will stick with me most have come from seeing my Duke peers explain their tasks and difficulties in their placements animatedly, or having discussions with them that challenge the way I think. Others have come from joking with my coworkers, or hearing them talk passionately about issues they face in their efforts to help the young people who have arrived here in Ireland. Others still have come from being with the young people themselves. One prepared for lunch a meal that he used to eat back in his home country and enthusiastically shared it with me as we talked together. Another chatted casually about all the places he has seen and all the languages he knows; it later struck me that these were the countries he had passed through and the languages he was exposed to in his journey from his country to Ireland. Another always comes up to me with a big grin on his face, and it never fails to brighten my day.
All of these little wonders stand out in my mind, each of them because of the people I shared the moment with.
"Through the Camera's Lens" by Nicoly Santos
How do you teach a course on material you began learning one month ago? I found myself in this predicament shortly after I began my journey into the world of photography. Before DukeEngage, I had no experience in photography. My relationship with cameras not attached to a cell phone was nonexistent. My coworkers at the Gallery of Photography handed me my first ever digital camera, tripod, and Photoshop manual. I was tasked with photographing tours, pieces on display, and exhibition openings. My coworkers patiently taught me how to compose these photographs, how to take them from better angles, and how to adjust different types of lighting. They then taught me how to use photo editing skills, such as Photoshop, to enhance the images I had created.
I practiced this with multiple images, both in the gallery and on my spare time. I was fascinated by how easily an image could be manipulated. Moving a few steps forward or adjusting the shadows and highlights could transform a mediocre moment into a once in a lifetime snapshot. After a few weeks of learning these techniques, it was time for the true test of skill: teaching them to others inexperienced in photography.
I was tasked with designing, coordinating, and leading photography workshops with migrant youth. I was to teach them how to take better photographs and use photo editing skills to construct photomontages that represent their unique identities as individuals and as members of the migrant community in Dublin. Luckily, I had two of my fellow DukeEngage students by my side throughout the workshops. I taught them the skills I had learned and relied on them to support me through the workshops by keeping the students' attention focused and giving them personalized attention when they had questions about the cameras and their tasks.
I was nervous throughout the workshops, but I was encouraged by the reactions of the students who loved being exposed to new fields and who were fascinated by the world exposed through a camera's lens. I went through each presentation with growing confidence. Together, we went over the basic logistics of using a digital camera, self-curating images, and identifying objects, people and places that can represent someone's identity. They were delighted by the cameras they were loaned and loved taking portraits of themselves, their friends, and images they found interesting in the gallery as practice.
They were even more delighted when we went on a photo scavenger hunt throughout the city center so that they could become accustomed to the photographs. In total, 10 students took over 260 photographs in the span of 1 hour and 15 minutes. They grew more confident in their images with every passing shot, with some going as far as to crouch down on sidewalks or ask passerby if they could photograph their dogs. I was overjoyed when they said they were excited for the next workshop, where we could begin superimposing the images they had taken to tell their personalized photostory.
The Gallery of Photography addresses a new social issue every day. Whether they are displaying digitizing photographs of migrant communities, exhibiting artful photographs of different borders in Ireland and beyond, or introducing photography to migrant youth, the gallery is making an impact on the community. I feel extremely grateful to take part in the social change happening and I love witnessing the impact the photographs we take and display have on the Dublin community. Working here has reawakened my passion for working with youth and has inspired a new appreciation for photography as a medium. I look forward to each day at the Gallery of Photography and hope I can continue making an impact throughout the remainder of my time here.
"What Am I Doing Here?" by Angel Heredia
"What am I doing here?"
"What am I doing here?"
As the weeks pass, the desperation for the answer becomes less consuming as I begin to accept the reality of things. I mean, I know what I'm doing. I'm working at a school for refugee students, doing research on better integration methods, and putting that research into effect by following through with plans of action for the school community, but is it really me helping them or them helping me? On a practical note, it's the former, but on a personal one, it's definitely the latter.
My experiences alongside these students has put a lot of my own realities into perspective. Before myexperience here, I struggled a lot with gratitude and finding the silver lining of situations in my life. I was engulfed by a constant negative mentality and placed values on the superficial success of life. Even when the consequences of doing so became very clear, I still failed to change my lifestyle and justified my actions by blaming the world for what it gave me. However, the experiences and the attitude of these students has forced my pride, my mindset, and my nearly self-destructive lifestyle aside.
Yes, these students are refugees and I can't pretend to understand what that really means, but they, like myself, are so much more than the label that was given to them based on the experiences life gave them. They are soccer players, artists, rap fans, and sometimes they're just like any other typical teenager who hates doing homework. However, my reality check came from realizing that they're not the typical teenager in so many ways, yet they still have the attitude, faith, and mentality as if nothing happened to them. It is extraordinary how they live their lives without letting the ugly parts of life change or affect them negatively like I did. It's ironic how I'm the "teacher" in the classroom yet they showed me more about mental health than I could have ever taught them or myself. This was the moment the teacher became the student.
I can honestly say that I am friends with some of these students. I didn't know them and they didn't know me, yet we were very open with each other about the things we have struggled with in life and how to move forward in a healthy manner. I have enjoyed playing on a small soccer team with them and sharing that passion with each other. Even as I reached a point of homesickness, we were able to get through that yearning together. I am hoping they can continue to have a close-knit community with other students as they have been able to with me through our honesty and openness with each other.
So, what am I doing here? I'm learning, and for once, living.
"Small Wins Count, Too" by Grace Egan
Thursday evening, I went to a conversation and workshop about international volunteering and the social implications that it has on communities and individuals. The people running the event implored us to ask the critical questions about our work and what it means. So, following their lead, I started asking myself the critical questions. Why me? What makes me special to do this job? Did DukeEngage really need to spend all this money for me to work at my internship? Am I worth all the effort? Couldn't another student in Ireland do what I am doing? Granted, I am beyond thankful that I've had this experience but last night just reminded me of all the challenging questions you should ask yourself before you go abroad to work or volunteer.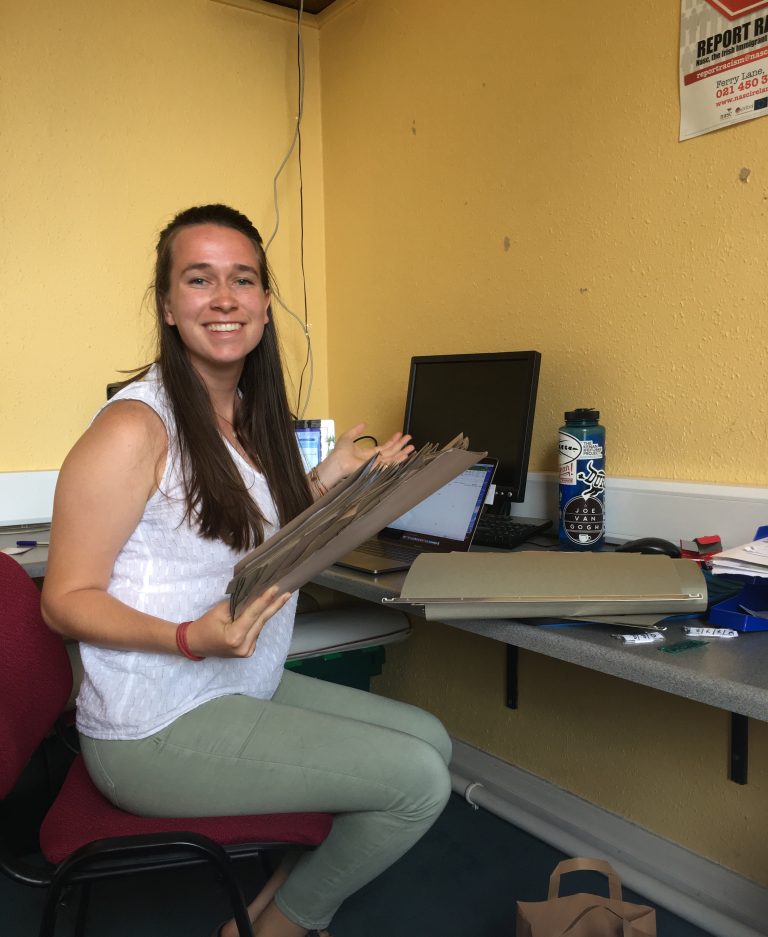 When I read these questions, they seem pretty cynical or at least pretty negative. I think they imply that answers have to be in the negative. Why me? Answer: it doesn't really need to be you. What makes me special to do this job? Answer: You aren't actually that special, but your network got you here. Did DukeEngage really need to spend all this money on me? Answer: Probably not. Am I worth all the effort? Answer: Probably not. Couldn't another student in Ireland do what I am doing? Answer: Sure they could.
Uninspiring right? So quickly these questions can turn volunteering into a paralyzing experience. People at Duke talk about these huge ideas about volunteering and service and anytime I leave those conversations I leave feeling down. I leave feeling that I can't do any real good, I am replaceable, I am privileged, and no one wants my misplaced service which might just be a manifestation of my guilt. I mean, goodness, how does anyone do anything when you have conversations like that? I think people can become so caught up in all the reasons why service is complicated and why service has serious social implications that they become disheartened.
But what about the little wins? I fully recognize that I am not some super special 20-year-old that was born to save the world, but can I not feel good about the work I am doing? Can I not believe that I have had some small impact? And honestly, maybe the answer is indeed no, but I can try and look at the positives before being swallowed by the negatives.
Over my internship I've celebrated a lot of little wins, I think. Firstly, I worked on family reunification applications and though I am not a lawyer, I am an excellent photocopier and file tracker. When my supervisor worked with the client through specifics of the application, I might run out of the room to make copies of birth certificates or family registries. I concede anyone can make photocopies, but I know that without those photocopies, the client's application couldn't have been sent in. Yes, my impact was small, but it mattered. Maybe this is naïve but hey, it works for me. Also, I have done a lot of mini research projects. I researched adoption laws in Zimbabwe, deportations of Syrians from Saudi Arabia, forced disappearances in Syria, the Khan al Sheh Refugee camp, and material conditions in South Sudan to mention a few. All of this research helped add dimensions to visa applications, family reunification applications, and IHAP applications. I actually saw when my research showed up in cover letters and applications which felt pretty great. Maybe, just maybe, that will help the client's case enough to succeed. Again, I concede someone else could do that research, but should that stop me from feeling good about my work? And finally, I am going through Nasc's hate crime and racist report files and archiving them. Eventually, I will present the data and work to type up a policy recommendation. The people working specifically on this project in the past haven't had the time to go through all of the files so that's where my presence is key. And after all of the archiving, I will be able to produce something with an actual impact like a policy recommendation. That's a win for me.
At the end of the day I think you need to have those uncomfortable, challenging, and personally criticizing conversations because they reveal the motivations behind your work, but you also have to be gracious with yourself. Without those questions I previously asked myself, I could be disillusioned with my impact or with my importance, but if I focus too much on all the ways I could be wrong, I won't be able to work at all. So, I will continue to celebrate the little wins, but I will also try to check myself before I walk through Nasc's doors or board a flight for my next international project.
"Exploring Ireland" by Santiago Gonzalez-Boneta
It is 7:45AM on a Monday morning, and I am on my own waiting to board a train from Dublin to Cork with  my computer, a list of the places I had arranged to visit but had never even heard of before, a smartphone for navigation purposes, and this crazy idea that I can help coalesce a new multi-cultural network asking young writers across the country to envision an intercultural Ireland.  The only thing that is going through my head are a string of questions: what I am doing here? Why did ever think I could do this on my own?
The answers to these questions have come only slowly.  After taking the time to reflect, I have come to realize that what I was doing on the platform on my own was learning a ton of life and professional skills, most of which are intangible and hard to describe.  Traveling alone has helped me learn how to be more adaptable in unfamiliar and open ended situations, where there was no map or check list. I realized I was writing the manual for building a national network as I was going along.  This adaptability has help me to grow and mature in ways I didn't know where possible or necessary. Now I know I can I can be placed in almost any environment and given virtually any task, figure out how get something done.
What I was doing on the platform, and in all the days that followed, was learning how to pitch a product, really an idea, in a way that would compel people to act and create new connections throughout Ireland.  My job was to pitch a writing competition to young people by going to every region in Ireland and by visiting virtually every library, refugee accommodation center, youth center, art center and writing club in the Republic.   The main challenge I faced in pitching the competition was finding a way to persuade the person in front of me that they could sit down and write a great story or poem.
Now, with every group I speak to, with every person I convince to write, and with every draft I read, I am answering the questions that nearly paralyzed me earlier on the platform. As the days pass I I find myself slowly persuaded that this crazy idea is going to work, and that I can do this on my own in a foreign county with no map.  I can't say what the ultimate ripple effect of the writing competition will be, but I do know the effect it has already had on the people I have met, the young people who are now writing stories and poems, their parents, friends, and teachers who have been encouraging them and, of course, on me.
"How to Excel on the Mario Test" by Andrew Carlins
Sonny: Alright, listen to me. You pull up right where she lives, right? Before you get outta the car, you lock both doors. Then, get outta the car, you walk over to her. You bring her over to the car. Dig out the key, put it in the lock and open the door for her. Then you let her get in. Then you close the door. Then you walk around the back of the car and look through the rear window. If she doesn't reach over and lift up that button so that you can get in: dump her.
Calogero: Just like that?
Sonny: Listen to me, kid. If she doesn't reach over and lift up that button so that you can get in, that means she's a selfish broad and all you're seeing is the tip of the iceberg. You dump her and you dump her fast…
This conversation featured in A Bronx Tale, perhaps one of the best movies ever produced, in a scene where Sonny was explaining to Calogero how to judge another's character. This method, deemed the "Door Test" was a significantly improved and more dignified way of judging character than the previously introduced "Mario Test."
In fact, because of how unnerving the Mario Test could be to both the test giver and test taker, it was deemed unacceptable by Calogero, which is partially why he went to Sonny for advice in the first place. Calogero was fortunate enough to be able to avoid the Mario Test entirely.
At the IRPP, unfortunately, I do not have such a luxury…
Since its inception, the IRPP has used a rigid resettlement model which matches incoming refugees to a country without granting the assignment flexibility. Refugees were to be housed in an EROC (a reception centre) until their assigned County Council found accommodations suitable for them. While this model worked effectively with few counties, as the amount of counties and programme refuges grew, the model faced increasing trouble scaling. Currently, the resettlement model is resource intensive, difficult to manage and, at times, can create a sense of unfairness.
There have been times where a refugee family living in an EROC has seen another family of similar size and circumstance arrive after them and receive permanent housing before they do simply because the county that family was randomly assigned was better at securing houses. When refugees approach staff about why their waiting time is so long, they are told that their county is doing the best it can (which is often true).
IRPP staff sympathise with refugees suffering from long resettlement wait times. Given their limited amount of resources, they make a large effort to care for all refugees fairly and equally. However, for various reasons, the IRPP has historically run into difficulties while trying to revolutionise the resettlement model.
Recently, I was tasked to engineer the newest incarnation of the Revolution. The goal was to devise a semi-flexible resettlement model that paired families to available households, instead of to counties. This would ideally resolve the sense of unfairness and resource intensiveness of the current model.
I've never had experience with quite a task before. I told one of my supervisors, who, like all good Revolutionary Leaders, repeated the idea broadly to me, sent me tools (in the form of a 26,000+ cell Excel sheet, which is how staff currently assigns refugees to resettlement counties) to reference and finally assured me that any work I produced would be great. A revolution is won by many small victories after all, and as an intern I am merely a volunteer mercenary fighting for Justice and Equality.
I worked tirelessly for the next couple of days trying to learn Excel. After days of training from fellow coworkers and Google I started getting the hang of it and was fascinated by its potential. Once I started dreaming of Excel spreadsheets and different tactics to organise data, I knew I was ready to apply what I had learned.
Trial and error finally led to the creation of an Excel formula that highlighted potential family fits and allowed the user to organise families based on how long they have been in an EROC when given certain inputs. I felt like I 'Excel-ed' and I was proud of that. I thought I had completed the task at hand and that my model would help thousands.
However, I quickly learned that my task was far from finished as the model still needed stress-testing and approval from others. The first tester, nicknamed "the old wise bear" for how long he has worked in the office and how much he has interacted directly with refugees, had a reputation for being critical toward changes to traditional models. His name: Mario. My model needed to pass the Mario Test…
Yesterday, two days before I was supposed to meet with Mario, I was taken to an EROC to sit-in on an Inter-Agency Meeting. These meetings and visits were supposed to be routine, quick and efficient, so I didn't expect too much excitement; however, a moment of realisation came over me when I interacted with some of the residents…
On a standard tour of the EROC, I entered a classroom, and was rushed by excited children who had just finished beautiful hand paintings and were eagerly asking for high-fives. It was there that the potential impact of my Excel task hit me. The children in front of me put faces to what was previously just a line on an Excel file. They added a sense of humanity to a project that was previously solely computer-driven.
Too often those writing the policy do not meet those the policy affects, and too often do those that interact with individuals not have time, patience, or optimism necessary to revolutionise policy. It is difficult to engage in both the theoretical and the practical nature of a given concept, while still being empowered to refine it. As I sit at my desk, reflecting on my experience yesterday, trying to amend the system I created, and pondering the weight of the task that lies ahead of me, I know one thing for certain. I will never forget to appreciate the memories of all the little victories I had along the way to keep me hopeful that ultimately the model will improve and pass the Mario Test. It is in this hope that the secret to passing the Mario Test lies.
"My Classrooms" by Charity Agasaro
My first classroom is small, and once in a while it is crowded. Irish accents are flying everywhere, and a huge number of people surround a small table because you have to make space for anyone who enters the room. In this space, people talk to me as if they have known me forever, almost like a distant cousin who is simply catching up with me. I have been warned that, "what is said in the canteen, stays in the canteen."
As an introvert, crowded rooms and small talk are not exactly how I love spending my time, but the break room of the Department of Justice, a government organization, is quite a refreshing environment. Here I get the tea, literally and figuratively. The best restaurants, museums, the Duke interns that came before me, and the old days. In this room, I have learned a bit about the lives of the civil servants I interact with on a daily basis; what motivates them, where they lived, where they want to go, and how they train themselves to be good at everything because they can easily be moved to a different job. I also learn more about the Reception and Integration Agency, the branch I work for, which provides basic needs such as accommodation, food, and health care to asylum seekers as they go through the protection process.
My second classroom usually appears surprisingly, any time, any place. Every Wednesday, we have an activity with migrant youths, where we get to interact in a fun and engaging atmosphere.  One day we leave the cinema after watching The Incredibles 2 and we see one of our friends from Duke Engage sitting with a group of people chatting. We pass by to say good bye and the people quickly ask us to join them. They all speak Arabic but each of them comes from a different country: Sudan, Egypt, Algeria, Kuwait and Syria. This could be a meeting of the Arab league, because most of the members are present. It turns out that they attend the classes my friend offers at his placement. They talk about America and their desire to visit, and one man says softly "you only know people when you talk to them, meet them, and live with them, that's why I will visit America." This is a quick lesson on empathy.
He gets really excited when I tell him "Shukran" one of the five words I know in Arabic, to mean thank you and a conversation starts.
A few minutes before we leave, I ask a seemingly innocent question to Ahmed from Egypt. I ask him about the country with the most difficult Arabic. With confidence he says "Egyptian, because it is original." This sparks one of the most fun and entertaining conversations as Jaffert from Syria is having none of that. In the end, the conclusion is that even though Egyptian "Arabia" is the original, Damascus, the capital of Syria is the oldest and first city in the world.
The 2 classrooms might be extremely disconnected, but both of them are made up of people. People that work, people that have stories, people that live their lives, and people that can teach you a thing or two if you just listen.
"What's in a Name?" by Victoria Johnson
One afternoon, we took the young people of the CDETB MAP school to visit the Irish Ombudsman for children. Halfway into a presentation in a cheery room filled with colorful bean bags, the woman presenting was just finishing up explaining how the Ombudsman was there to protect the rights of children in Ireland. One of the ways that they do this, she told us, was by taking complaints by children themselves about public services.
"Does anyone have any complaints they would like to say?" she questioned.
For a while, no one spoke. While I'm sure she wanted some actual answers, this question was one that probably was often followed up by some small concern, or even silence. But then Mewael, an older student in the front corner of the room, murmured something.
"What was that?" came from the presenter.
"My name. I didn't have my name." Mewael answered.
It turned out that something went awry with Mewael's papers when he came to Ireland, and he spent many weeks without them. They got lost in the system, and so he lost his name.
Not only did he lose his country, his culture, and all familiarity, he lost the one thing core thing that shouldn't be able to be taken away. He didn't even have a name. It's incomprehensible. Everyone deserves a name.
In Article 7 of the UN Convention on the Rights of a Child, everyone does have a right to a name. Mewael had a valid complaint, one that he could take up with the Ombudsman's office he wanted. Mewael and his name deserved to be recognized.
Something else is also recognized every day at the school. When I was first introduced to one of the classes, they were told to tell me two things: their name, and where they are from. At the school, these two things are very important. Their names are known, and so are their nationalities. It was vitally important, to the point that I was quizzed on naming these two things about a group of students on my second day.
Here, nationalities and identities are important. Something that astonished me in my first few weeks was how so many teachers connected their lessons back to the students' identities. A discussion on flags included the home flags of everyone in the room. Computer class assignments compared home countries to Ireland. "What's this in Romanian? Tigrinya? Pashto?" was a regular question from teachers. Yes, a lot of focus was on Ireland, but they didn't have to leave behind their lives in the classroom. It was all integrated.
However, they were more than their countries, and they in turn changed how I saw those places.
To me, Romania is a pair of sisters offering me gum and snickering at my bad Romanian pronunciations as we dance to Romanian pop music.
Kuwait is a teenage boy who likes to add in worksheet answers razzing his friend ('Muhammed has bad hair' showed up once) and asks me where Captain America lives.
China is a young girl who parades around the school meowing and singing "E-I-E-I-O" while playing peek-a-boo around a couch.
The world is this school, a multitude of personalities and cultures all coming together in one beautiful chaotic classroom.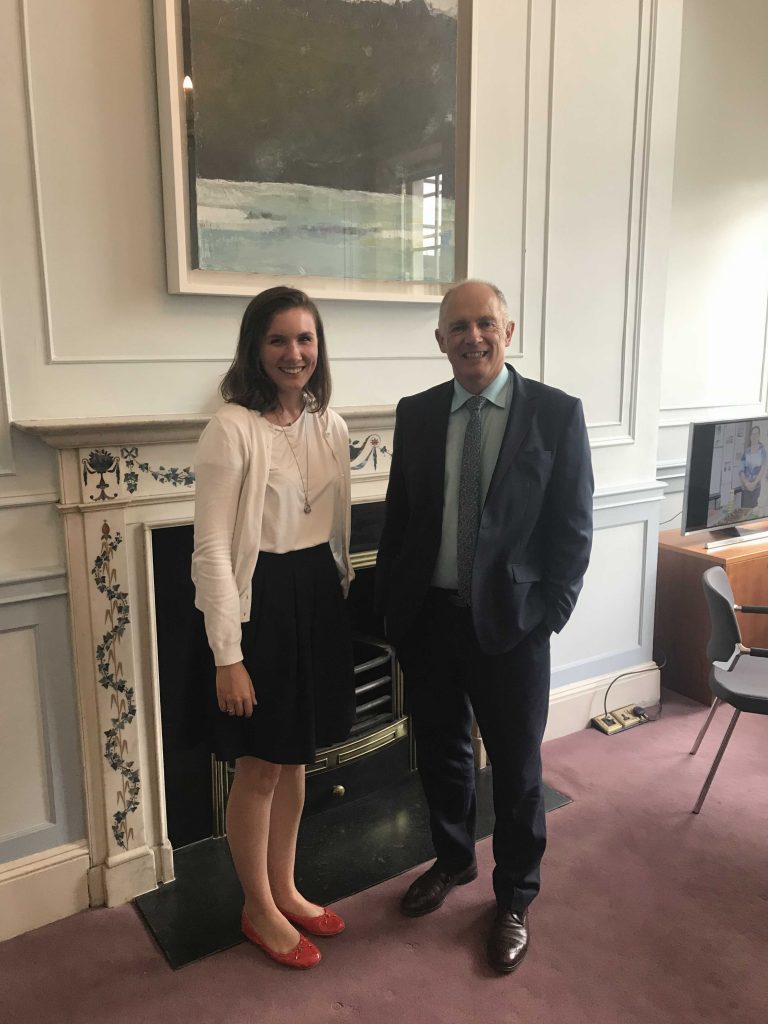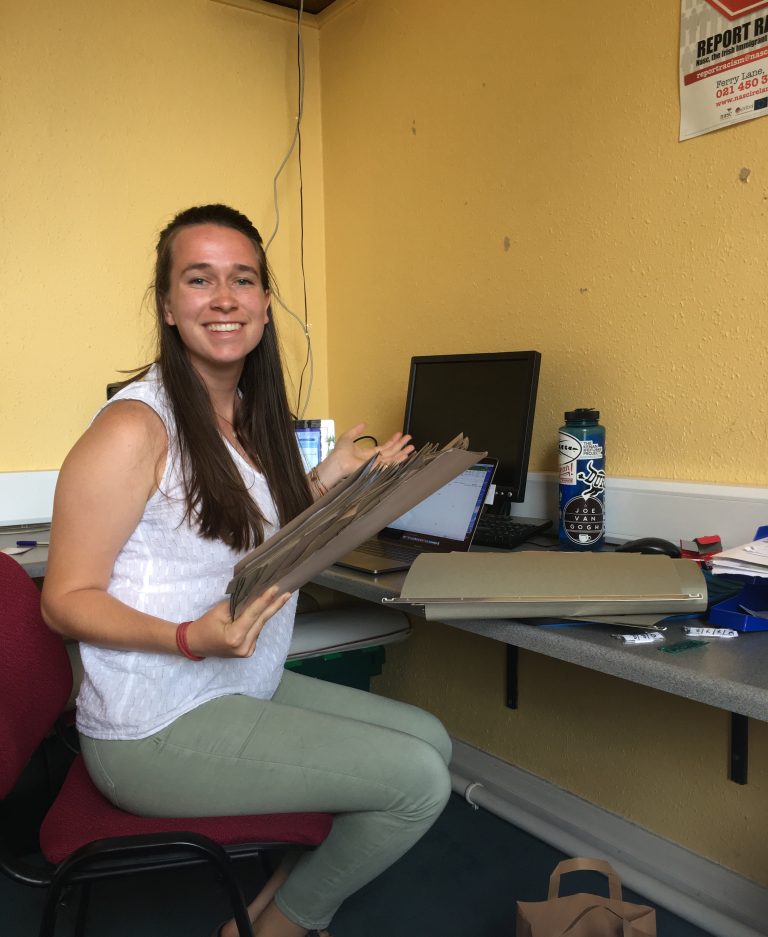 "The Trouble with Brevity" by Kate Evans
All summer, I have struggled with the temporary nature of this program. I have tried to strike a balance between doing as much work as I can in these 8 weeks and being realistic about what I can achieve in such a relatively short amount of time. I have become friends with the people I work with, while constantly reminding myself that, with the exception of this summer, we live an ocean apart. As my departure inches closer, now less than three weeks away, the fact that I am a temporary member of my team at the office is only getting harder to stomach.
I have done exactly what I tried not to do: I have become attached. I genuinely look forward to seeing my co-workers on a Monday morning, and I've finally developed a significant knowledge base to help contribute to my department's efforts. I've also created genuine friendships with some of the teenagers I work with on Wednesday afternoons. I feel like I'm just getting started, and yet I am not. I'm over halfway done. I have heard that some students continue to work for their placements after they return home, but considering I am working in an office comprised of Irish civil servants, that probably won't be the case for me.
I'm less worried about "keeping in touch." With texting, Facebook, and all the other wonders of the internet, I know I can maintain these relationships if I put in the effort. But I have thrown myself into this field in a way that I didn't know was possible. I read countless news articles about migration over the weekend, and I try to gain more insight on Irish perceptions of immigrants by eavesdropping on conversations on the street and in restaurants. I am applying what I have learned about Irish history and culture to try and explain the current societal transformation in this country over group dinners and in conversations with other students. All the while, I am falling in love with the city of Dublin.
Soon, I will return to my normal life. I will still be able to easily track migration trends in Europe through the news, but I won't be able to eavesdrop on the streets of Dublin. On Wednesday afternoons, I'll go to class instead of zip-lining or going to the zoo with teenagers from all over the world. The people I have met here have changed my perception of many complicated issues, and I'll take that new outlook with me. I hope the work I've done and will do in the coming weeks will be helpful to my office and, by extension, the populations it serves.
If all parties have gained something genuinely valuable from the experience, then what's the issue with the fact that it's temporary? Perhaps there isn't an issue at all. I suppose it is only my own growing attachment that will make it so hard to walk away, yet it is this same attachment that has inspired me to embrace this experience so wholeheartedly. It will be difficult to leave and even more difficult to return to normal life after this incredible experience. I could have made it easier by remaining more guarded, but easier isn't always better.
So, for the next two and a half weeks, I'm going to try not to think about the fact that I'm leaving. Instead of living every day like it's my last, as the cliché goes, I'm going to live every day like it's my first. I'm starting a new project at work this week that will involve visiting a number of projects that assist refugee women in preparing for and finding employment. I'm excited to delve into this specific issue and produce a report on the successes and challenges of these programs. I also can't wait to see how these different non-governmental organizations operate, since my experience thus far has been on the side of government. In other words, normal life will just have to wait a little while longer.