Spring Seminars Available in the What Now? Network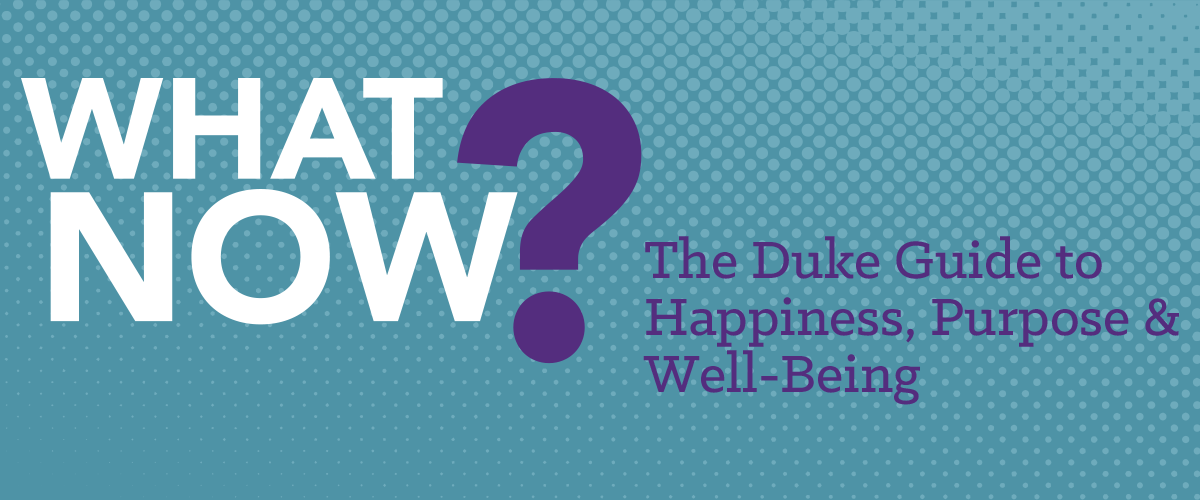 The What Now network of first-year seminars creates a community organized around (really!) big questions and building the skills to not only begin to answer them but live better in the process. Through the network, you'll take a seminar led by engaged faculty. You'll also regularly connect with students and faculty in related courses. By taking one course, you'll have access to a wider array of ideas and students than is usually possible in a single seminar.
More Info: What Now? Network
Seminars with available (but limited!) space:
What Now? Taking Risks and Measuring Up: The Literature of Chance and Fortune
We will consider how attitudes towards risk-taking and success have changed over time through attentive readings of literary, philosophical, and scientific texts, exploring the links between the literature, ethics, and mathematics of measuring every aspect of human life in our attempts to change the odds in our favor.
ETHICS 89S.01/ISS 89S.01/ENGLISH 89S.01 (EI, STS)
TU/TH 11:45-1:00
Instructor: Astrid Giugni
What Now? The Worlds of Cervantes: Stories of Displacement and Belonging
By exploring the worlds of fiction that Cervantes set in central Spain (la Mancha), Algiers, and Scandinavia, the course examines a wider perspective focusing on hospitality and generosity to consider presently, the flows of people across North Africa, Europe, and the Middle East.
ETHICS 89S.05/ROMST 89S.02/LIT 89S.02/MEDREN 89S.01 (CCI, EI, CZ, ALP)
TU 3:05-5:35
Instructor: Elvira Vilches
What Now? Borderline Humans
Explores borders/fronteras as a national metaphor, including examining the U.S./Mexico border as a scar on land and bodies, a wall between friends, a line of demarcation for enemies, a nightmare for policy-makers, a delineation for human rights abuses, a law enforcement nightmare, a pass-through for trade and NAFTA, a catchall for the poor, and a diversion for traffickers.
ETHICS 89S.06/DOCST 89S.01/CULANTH 89S.01 (CCI, EI, ALP, CZ)
TU/TH 10:05-11:20
Instructor: Charlie Thompson
What Now? On Becoming an Ordinary Genius: Introduction to Creativity & Visionary Thinking
Through the cultivation of awareness, perception and imagination and the exploration, experience and application of embodied thought, students will gain tools to unlock creative potential and visionary thinking in the personal and social realm. Students of all abilities welcome.
ETHICS 89S.07/DANCE 89S.01 (EI, ALP)
TH 10:05-12:35
Instructor: Michael Klien
What Now? What Are People For?
This course poses a series of questions designed to help students discern the stories of which they are a part, as a first step toward deepening their reflection about what it means to be human. The driving question in the course is that of the title: What are people for?
ETHICS 89S.08 (EI, ALP)
M/F 10:05-11:20
Instructor: David Toole
What Now? South African Life Histories
Explores the last century of South African history through the lens of biography and autobiography. Some of the issues we will discuss include the ways in which segregation and apartheid affected people's daily lives, ideological and programmatic opposition to white supremacy, and the AIDS epidemic.
ETHICS 89S.09/AAAS 89S.01/HISTORY 89S.03/POLSCI 89S.03/PUBPOL 89S.01/CULANTH 89S.02 (EI, R, W, CZ, SS)
TH 1:25-3:55
Instructor: Karin Shapiro
What Now? Leadership, Resilience & Well-Being
Can the results of resilience research be used to bolster today's college students' understanding of and tolerance for controversial speech while also enhancing students' well-being?
ETHICS 89S.11/EDUC 89S.02 (EI)
W 3:05-5:35
Instructor: Sue Wasiolek
What Now? Family, Identity, & Mindfulness
This course will survey the evolution of 'family' and identity within United States culture through deep reading, critical discussion and analysis of entertainment media. The United States is an appropriate case study not only because living here makes it a salient culture and context, but also because the construction of diversity and the contemporary family has evolved considerably quickly within our ever-changing "multicultural" society.
ETHICS 89S.12/PSY 89S.03 (CCI, EI, SS)
TU/TH 10:05-11:20
Instructor: Nahal Kaivan