Monthly Blog
Below, find work from the 2016-17 Scholars, who blogged on a monthly basis about a human rights topic of their choice, read and comment on one another's draft posts, and meet regularly to discuss. You can learn more about the Global Human Rights Scholars Program here.
Sanjeev Dasgupta (2018) will be blogging about the Rohingya population of Myanmar, which according to the UN, is one of the most persecuted minorities in the world.
Daniela Flamini (2019) will be writing about corruption and human rights abuse in Venezuela.
Celia Garrett (2019) will be blogging about the crisis in South Sudan, focusing on the failure of the UN intervention.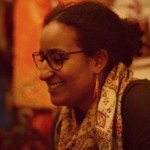 Rym Khadhraoui (LL.M Student) will be writing comparatively about movements for racial justice in both France and the United States.
Sarah Sibley (2019) will be blogging about mass incarceration in the U.S.
Liz White (2017) will be blogging about the International Criminal Court.