Meet Team Kenan!
Team Kenan is a part of the Institute's social and intellectual community, creating spaces for students, faculty, and Institute staff to think and talk about ethics outside of the classroom in fun and engaging ways. TK programs serve as a complement to the Institute's curricular offerings, giving students who are interested in ethics additional opportunities to chat, think, and challenge one another and the wider Duke community. The team, made up of a diverse cross-section of Duke students, engages the Duke community through "couching": students are welcome to sit in Kenan's mobile living room and discuss selected topics related to ethics. Meant to inspire spontaneous, unplanned moments of connection, the TK Couch brings ethical inquiry — and comfy chairs — to Duke students wherever they might be.
We welcome our new (and returning) members of the team!
---
Andrew Carlins is a junior from Oceanside, NY studying Economics, History and Ethics and Society. He is an intelligent, handsome and incredibly modest individual with a witty sense of humor. In his spare time, Andrew enjoys spending time with his residents in Jarvis, learning languages and writing.
Carolyn Huynh a junior from Dallas, Texas, and is an alumna of Project Change. She is considering co-majoring in Global Health and Neuroscience and is interested in the field of integrative medicine. You can usually find her drinking coffee at Vondy, watching Worth It Buzzfeed videos, or doing both at the same time.
Charlotte is a Freshmen from London, UK who loves to sing and beat random GA residents at Ping-Pong. She is passionate about Women's and Human Rights.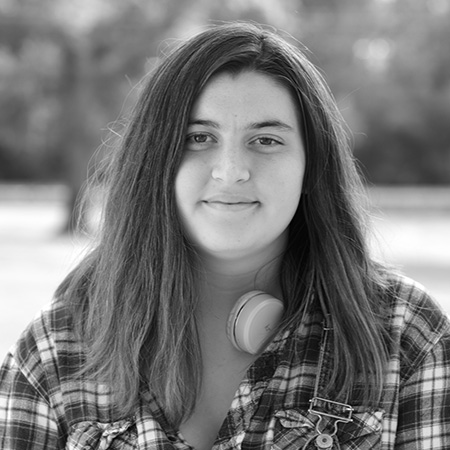 Emma Cairns is a sophomore from Glasgow, Scotland. She is both a patriotic and globally minded individual interested in how culture and exposure to different cultures plays into an individual's intersectional identity.
Jeremy Carballo is a sophomore studying public policy, political theory, and human rights. On campus, he is involved in GANO, Students for Education Reform, Chronicle Editorial Board, and Duke Worker's Alliance. He is passionate about immigration, social, and economic policy.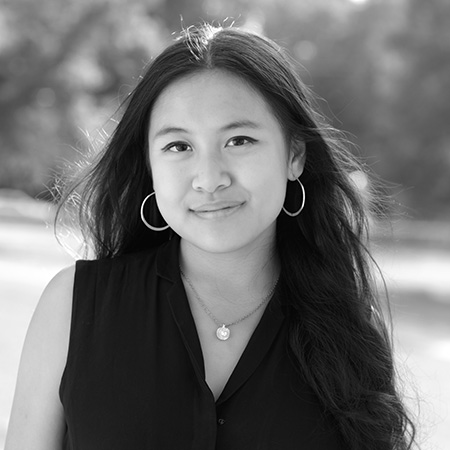 JJ is a sophomore from Toronto, Canada, majoring in Economics with minors in Psychology and Sociology. She loves learning about consumer psychology, decision science, and ethical technology. Some of her favourite hobbies include thrifting, cooking and watching crime TV shows.
Kyle Melatti is a sophomore and future public policy and economics double major interested in ethics and ethical decision making as a part of the political process. He currently serves as a Senator for Duke Student Government on the Committee for Durham and Regional Affairs and also has a secondary appointment to the Senate Judiciary Committee. In his free time, he attends talks and presentations offered by the University to learn more about the issues going on in the world and what can be done to help.
Lukengu Tshiteya hails from Dallas, TX. He loves eating cucumbers and completing jigsaw puzzles. He is excited to make a difference at Duke and in the Durham community.
Miriam Shams-Rainey is a first-year student from Dallas, Texas. She is an alumna of Project Change and is currently in the Ethics, Leadership, and Global Citizenship FOCUS program with academic interests ranging from social policy to music theory. Miriam enjoys writing poetry, thrift shopping, and trying to play pop songs on the violin. She is very excited to be a part of Team Kenan and to examine ethics in the Duke and Durham communities.
Rand Alotaibi is a junior from Saudi Arabia majoring in Earth and Ocean Sciences with a certificate in Documentary Studies. On campus, she is involved with Duke SOA, Injaz and Duke Arab Association.
Rishi Dasgupta is completely undecided on what he wants to study, but he tells people he is a prospective neuroscience major. He loves cooking and trying new things, and his best friend is his golden retriever, Luna.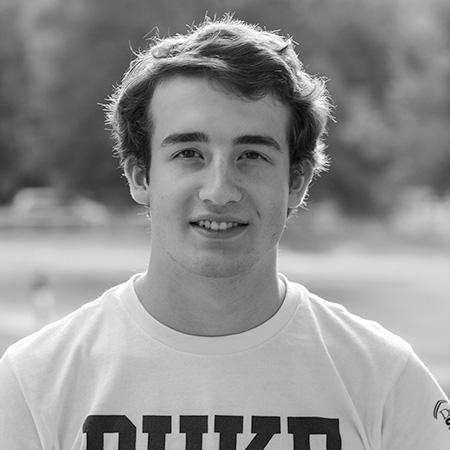 Thomas Huck is a sophomore at Duke, planning to study Political Science, Computer Science, and Philosophy. Originally from Berwyn, Pennsylvania, Thomas discovered his interest in ethics through his experience as a Boy Scout and in high school. In his free time, Thomas enjoys hiking and poetry.