Lani Inverarity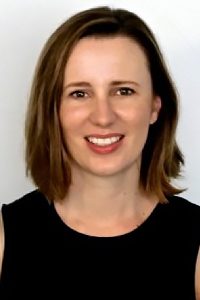 Lani Inverarity works at Accountability Counsel as a Robina Foundation International Human Rights Fellow. She is a member of the organization's Global Communities program team, assisting communities to file and advance complaints with non-judicial accountability mechanisms housed within international financial institutions. Lani also works with Accountability Counsel's Policy Advocacy program to ensure that those accountability mechanisms are accessible, transparent, and fair. Lani holds a Bachelor of Laws (First Class Hons) and a Bachelor of Arts, majoring in Political Science and International Relations, from Victoria University of Wellington. She recently graduated from Yale Law School with a Masters in Law. This profile is based off an interview conducted by Carolina Isaza, a Pathways of Change summer intern at Accountability Counsel, in the organization's San Francisco office.
Carolina Isaza: What did your path to the business and human rights field look like – including your early years and your education?
Lani Inverarity: : I went to law school in New Zealand, which was obviously very different. I grew up in the tiniest town in New Zealand, on a dairy farm. Law school seemed like a great way to have an international career. That was the one thing I knew growing up: I wanted a career that allowed me to work on international issues. I did law with political science and international relations. Law was always the more practical part, but I can say the work I do now is nothing like I imagined. I found my home in human rights – other kinds of law never felt meaningful to me. The more I studied law, the more important it became to me and took over my life. It became the framework through which I saw international issues. I decided I wanted to go into the Human Rights field, but my path was not direct. I decided during law school that I wanted to come study in the U.S. at some point, because the U.S. human rights system varies greatly from that of New Zealand and I wanted to experience it for myself. Before coming to school in the U.S., I spent two years as a Judges' Clerk in the High Court of New Zealand, followed by two and a half years as Assistant Crown Counsel on the Constitutional and Human Rights Team at Crown Law. In my role at Crown Law, I was able to work on a range of domestic and international human rights issues, such as immigration and prisoners' rights. It was an incredible experience that taught me a lot about how power works, but it was incredibly difficult ethically, as I was on the side of the government rather than the individuals. After this, I was in a position to decide what Human Rights meant to me and what I wanted to do next, and I definitely wanted to work for the "other side." I then came to law school in the U.S. and began my work at Accountability Counsel as a post-graduate fellow.
CI: What are the most rewarding and challenging parts of your current work?
LI: The most rewarding part is getting to work with people who both need and want our help. The most challenging part is that we can't win every case.
CI: In what ways has your work at Accountability Counsel changed your views about business and human rights?
LI: It's made me more conscious of the huge power imbalance and just the different way that it is perpetrated through things like inadequate access to information, language differences, resource constraints that the communities face. The communities face so many barriers, so that when they are able to succeed, it is so much more powerful than I realized, but that does not happen as often as it should.
CI: What skills have helped you the most to succeed in the business and human rights field?
LI: Being innovative. Getting a broader view of where potential pressure points are and thinking innovatively about how to use those pressure points.
CI: Who or what organizations do you look to as leaders in the business and human rights field?
LI: I think Earth Rights can be considered a leader in the field. I admire their persistence using a very difficult strategy, even though it is different from the strategy we use. I just really respect and admire the work that they do.
CI: What do you see as the biggest opportunities in business and human, the biggest contributions still needed?
LI: Especially right now, there is a lot of opportunity for progressive business to lead the way in the absence of, or even in the regression of, human rights discourse at the government level. I'm nervous about relying on progressive businesses to take the lead, but I feel that there could be tremendous opportunity for them.
CI: What kind of future do you see business and human rights moving toward? What do you think the future of the business and human rights field will look like?
LI: My point of view is not a particularly optimistic one. I think we're facing a period that poses many challenges to human rights discourse, and human rights discourse has not had a level of support that would allow me to be optimistic for the future. So, I think it is still going to be incredibly challenging. Even with governments like the U.S. and others in which human rights values have the support of governments at this particular moment, we still are certainly seeing the rise in power of other governments that do not value human rights, and this field has to confront that challenge. I don't know how that will go.