Introducing the 2020 Kenan Summer Fellows
Congratulations to the 2020 Kenan Summer Fellows
What does it mean to live an ethical life?
Kenan Summer Fellows spend a summer exploring—in a variety of ways—the answers to the question: What does it mean to live an ethical life? A Summer Fellow might design a project at home, domestically or abroad, implement a community-based intervention, compose a musical, volunteer with an NGO, write a play, or curate an art exhibition. Summer experiences can and do provide a thoughtful, novel perspective of how to live an ethical life.
---
Alessandra Waggoner
Alessandra is a British-American first-year undergraduate pursuing a major in Political Science, with focus on Political Economy and International Development. Whilst growing up in Europe, she actively engaged with the wider global community through service and travel to Myanmar, Ethiopia, Guatemala and beyond, developing a nuanced perspective and fascination for cross-cultural exchange.
For her project, she will investigate the myriad ethical issues which surface during the two months following reopening of Grenada by analysing viewpoints expressed by stakeholders across society. Within the present parameters of the lockdown, she plans to interview individuals including small-business owners, farmers, marina operators and hotel staff to discuss how COVID-19 government policy has affected themselves, their families and their livelihoods. This process will inform a more nuanced perspective from which to reflect on the ethical implications of policy through this pandemic. She also hopes to glean diverse ideas on how a cross-section of society believe the government could have more ethically approached the crisis and subsequent economic reopening. To better evaluate the policies implemented in Grenada, She will compare them with those of other neighbouring countries including St Vincent and the Grenadines, wherein policy has differed significantly.
Arihant Drabu
Arihant is a rising third-year from New Delhi, pursuing a double major in Economics and Political Science. He's passionate about areas of Governance and Developmental Economics, and plan on working in government in India after college. In his free time, he likes to debate with people, read, and watch movies.
In his project, he wishes to answer the question of whether it is ethical for someone to live in ignorance and use services that exploit migrant labor, thereby perpetuating the existing systems of injustice. He wishes to understand whether the government's failure and the exploitation by business owners can be pushed onto the unknowing consumer. He wishes to understand the lives of these workers and the forces that keep them in these situations— the business owners, landlords, politicians, and finally the consumers. He plans on interviewing these parties and writing an ethnographic research paper, supplemented by an informative video.
Catherine Howard

Catherine  is a rising junior from Clarksville, TN. She is studying Public Policy and International Comparative Studies, but is especially interested in Latin American migration.
Her project, "A Test of Values: An Exploration of US National Values at the US-Mexico Border," plans to explore the contradiction of US values at the US-Mexico border. It seeks to address the value conflict at the border by developing a deeper understanding of the border as a physical and symbolic space in order to analyze how the United State's national values interact within this. The current pandemic disproportionately affects historically marginalized groups, and this is an important time to research and write about the historical factors and current situation among the migrant community. She plans to continue my definition of what it means to live an ethical life, by aiming to practice our core values in our everyday actions, but extend the question into what that looks like now during the pandemic.
Chen Chen

Chen is a rising senior studying biology and public policy with a journalism certificate from Cleveland, Ohio and Shenzhen, China. She loves to travel and tell stories at the intersection of the environment, policy, health and culture and has been doing freelance reporting on COVID-19 in Wuhan in addition to being the Health and Science editor at the Chronicle this past spring.
Although she won't be able to go to South Africa to do her project in person, she will be working on a remote project, reporting wildlife trafficking issues between the US, China and South Africa with assistance from an international network of journalists at Oxpeckers. She will be working on the #WildEye geomapping tool on the Oxpeckers site both to contribute to and use a evidence for her data driven project. In addition to one multimedia investigative report to be published on the Oxpeckers site, Chen Chen will also be pitching additional stories to freelance outlets in the US like National Geographic and Yale360. Public interest is piquing in stories about the wildlife trade due to COVID-19 and subsequent international attention to zoonotic diseases. Many of these reports are ridden with cultural and epidemiological inaccuracies that hinder substantive changes that tangibly improve the outcomes and sustainability of people and our ecosystem. Born in China, raised in both the U.S. and China, and with family and roots in Wuhan, her lived experiences guide her in working toward solutions that improve our shared, interconnected environments and the life of all the beings in them. With her work at Oxpeckers this summer, she hopes to be able to tell stories about the wildlife trade that are grounded in data and scientific evidence and are told from culturally, socially and economically ethical perspectives.
James Ndung'u

James is a sophomore from Nairobi, Kenya. He is a storyteller and social activist passionate about human rights issues across the world.
QueerAfricansUnite is a digital archive that documents the living experiences of LGBTQ people across Africa. A lifelong project of his, he hopes that telling the stories of LGBTQ Africans, both popular activists and other queers often sidelined by the media, e.g. artists, academics, teachers etc, we can challenge the continental and global understanding of LGBTQ resistance across Africa. In many ways, this conversation can establish a historical legacy and simultaneously imagine what queer liberation would look like in the future of Africa. This is the power of a great story, envisioned and told through representative voices. Therefore, this summer he will detail the stories of four queer people in Kenya and Botswanan following the landmark cases during the past year that saw the abolition of anti-gay laws in Botswana, and the unfortunate ruling by the Kenyan High Court to maintain their country's anti-gay laws.  He would also like to develop an ongoing discussion on how colonial structures have disenfranchised LGBTQ people in Africa. By further interrogating the Western criticism of homophobia in Africa which is disengaged from the legacies of colonialism through which homophobia in Africa was instituted and perpetuated, these stories will give an intersectional analysis of queerphobia in Africa, parallel to the world. As he continues to grow this digital archive over the years, he hopes to learn a great deal about transnational justice for LGBTQ people in Africa, and especially in Kenya, his home country.
Musa Saleem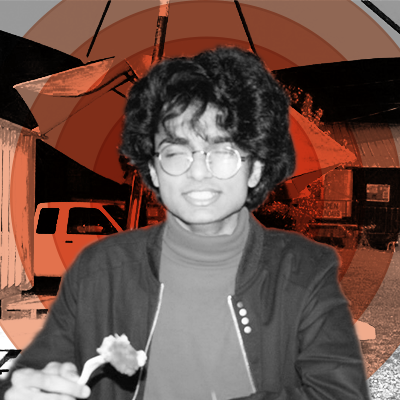 Musa is a rising junior in Trinity College majoring in Global Cultural Studies in Literature and Philosophy, and minoring in Neuroscience. He spends time napping, reading, or trying to write plays.
In this project, he's studying the history of communal violence in the Indo-Pakistan subcontinent, specifically focusing on the circumstances that have led to the rise of the self-professed Hindu nationalist Bharatiya Janata Party as India's ruling party. He'll attempt to situate this recent development in relationship to historical manifestations of Hindu nationalism in the region, both during the British Raj and post-independence, thus pointing focus to the colonial roots of the problem. He'll study claims about the ideology's relationship to fascism, drawing both comparisons and differences with 20th Century far-right regimes in Europe. He will also document strategies left-wing groups in the country are making use of to counter the regime. His main aim is to essentially create a short-ish primer on the group that can be prove helpful to both activists resisting and academics studying the group and its ideology.