POSTPONED
Leading scholars in political economy, history, anthropology, theology, philosophy, environmental humanities, and law examine the conditions under which a hopeful future might be imagined.
Hope for a Planet in Peril
The realities of anthropogenic climate change, species extinction, and sea level rise compel a rethinking of humanity's place in the world, and a reimagining of the dominant cultural and political forms that threaten life on our planet. Our situation is one in which many of the built environments — the food and energy systems, the infrastructures for production, transport, and dwelling — designed for human flourishing now imperil the lives of countless fellow creatures and the places they inhabit.
Multiple questions follow. What sort of being is the human being that now influences, if not determines, multiple life-system processes from cellular to atmospheric levels? How shall we evaluate and correct the economies and institutions that undermine the bases and flows of life? Do the academic disciplines that have shaped our thinking and commitments need to change if people are to live in hope? What can we learn from the past as we look toward the future?
This conference brings together leading scholars from diverse disciplines (political economy, history, anthropology, theology, philosophy, environmental humanities, and law) to examine the conditions under which a hopeful future might be imagined. Key themes, concepts, and practices that have animated cultural production will be examined and evaluated so as to outline a better prospect for our future, shared life.
March 26
6:30pm – Welcome
6:45 – 8:15pm – Norman Wirzba: "No Hope Without Forgiveness? On Facing a Planet in Peril"
8:15-9pm – Reception
March 27
9-10:30am – Alyssa Battistoni: "The Great Acceleration and the Golden Age: Growth and the Good Life."
11-12:30pm – Tim Ingold: "Creation Beyond Creativity: From the Novelty of Ends to the Renewal of Life"
2-3:30pm – Janet Soskice: Christian Hope(s)
4-5:30pm – Willie Jennings: "Beyond Possession: Rethinking the Hermeneutics of Possession between Land and Body"
March 28
9-10:30am – Joyce Chaplin: "The Franklin Stove: Heat and Life in the Little Ice Age"
11-12:30pm – Doug Kysar: "It's Not the Planet that is in Peril"
2-3:30pm – Kate Rigby: "Let There Be Night: Remembering Creation in an Era of Extinctions"
4-5:30pm – Willis Jenkins: "Sanctuary Lab: Post-Humanist Wayfinding Through Sacred Places"
5:30-6pm – Concluding Conversation
Douglas Kysar is Faculty Co-Director of the Law, Ethics & Animals Program, Deputy Dean, and Joseph M. Field '55 Professor of Law at Yale Law School. He was born and raised in Indiana. Under his mother's guidance, he developed a love of reading and a love of the more-than-human world. Kysar later studied at Indiana University, where his two loves developed further with guidance from the great nature writer and teacher Scott Russell Sanders. After law school, Kysar began teaching at Cornell Law School and moved to Yale in 2008. Kysar's work studies the way society utilizes laws and regulations to prevent, manage, and respond to threats of harm to life. He has had a particular focus on climate change law and policy for several years now because climate change will bring harm to life on an almost unimaginable scale.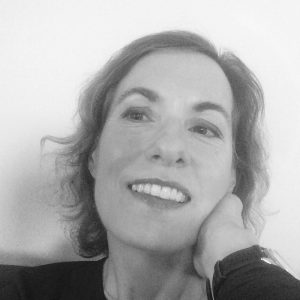 Joyce Chaplin (BA, Northwestern; MA, PhD Johns Hopkins) is the James Duncan Phillips Professor of Early American History at Harvard University. A former Fulbright Scholar and Guggenheim Fellow, her work has focused on the histories of science, the environment, and climate.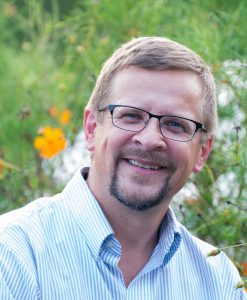 Norman Wirzba is the Gilbert T. Rowe Distinguished Professor of Theology at Duke University. His teaching, research, and writing happens at the intersections of theology and philosophy, and agrarian and environmental studies. He is the author of several books, including Food and Faith: A Theology of Eating (2nd Edition), From Nature to Creation, and The Paradise of God: Renewing Religion in an Ecological Age. In his spare time he likes to bake, play guitar, and make things with wood.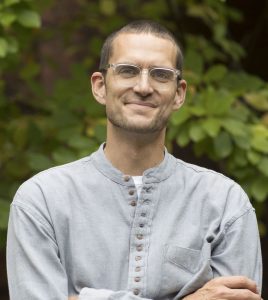 Willis Jenkins lives in the Rivanna River watershed, where he works as Professor of Religious Studies at the University of Virginia. He is author of two award-winning books, Ecologies of Grace, which won a Templeton Award for Theological Promise, and The Future of Ethics, which won an American Academy of Religion Award for Excellence. At UVA, Jenkins co-directs several environmental humanities initiatives, including the Coastal Futures Conservatory and Sanctuary Lab.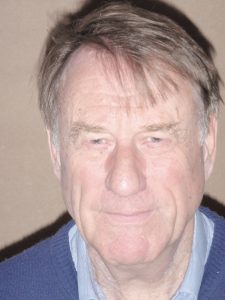 Tim Ingold is Professor Emeritus of Social Anthropology at the University of Aberdeen. He has carried out fieldwork among Saami and Finnish people in Lapland, and has written on environment, technology and social organisation in the circumpolar North, on animals in human society, and on human ecology and evolutionary theory. His more recent work explores environmental perception and skilled practice. Ingold's current interests lie on the interface between anthropology, archaeology, art and architecture. His recent books include The Perception of the Environment (2000), Lines (2007), Being Alive (2011), Making (2013), The Life of Lines (2015), Anthropology and/as Education (2018) and Anthropology: Why it Matters (2018).
Kate Rigby is Professor of Environmental Humanities at Bath Spa University and Adjunct Professor of Literary Studies at Monash University. Her research lies at the intersection of environmental literary, historical and religious studies, and her books include Topographies of the Sacred: The Poetics of Place in European Romanticism (2004), Dancing with Disaster: Environmental Histories, Narratives and Ethics for Perilous Times (2015), and Reclaiming Romanticism: Towards an Ecopoetics of Decolonization (2020). She was founding co-editor of the journal Philosophy Activism Nature, the founding President of the Association for the Study of Literature, Environment and Culture (Australia-New Zealand) and the founding Director of the Australia-Pacific Forum on Religion and Ecology.
Willie James Jennings is Associate Professor of Theology and Africana Studies at Yale University. He is the author of the award winning book, The Christian Imagination: Theology and the Origins of Race. His recently completed book, After Whiteness: An Education in Belonging will be published this summer. (Eerdmans Press). He is currently working on a manuscript entitled, Reframing the World: Toward an Actual Doctrine of Creation.
Alyssa Battistoni is a political theorist and an Environmental Fellow at the Harvard University Center for the Environment. She is the co-author of A Planet to Win: Why We Need a Green New Deal.