From the director
Aristotle defined good as that at which all things aim. "Every pursuit," he said, "aims at some good." He offered examples. Medicine aims at health, economics at wealth, and bridle-making at horsemanship, which, in the context of fourth-century BCE Athens, aimed at war. I asked a colleague who specializes in Chinese traditions if they have analogues to this view of good. "Yes," he replied, and then added, almost as if I had asked a silly question, "We're all human. We're all aiming at something."

When I became interim director of the Kenan Institute for Ethics in September 2021, I knew little about the Institute as a whole. I had served as the faculty director of several Kenan programs, but now I was directing the Institute itself. Toward what end was not clear.
Read More
"The Good Place" creator Michael Schur discusses the good life with Adriane Lentz-Smith
The Ethics of Now is Kenan's long-running conversation series with authors, artists, and thinkers addressing today's pressing ethical challenges. On October 14, 2022, the Emmy-winning comedy writer and creator of "The Good Place," Michael Schur, discussed his personal journey through moral philosophy in search of guidance for how to be a better person.
Read More
I think you can be an ethical person and work within an industry that has a lot of ethical problems. I do. I believe that. But you shouldn't fool yourself…the ethical challenges endemic to it are real, and they require daily thought and maintenance to understand what you won't do and what lines you won't cross, and it's hard. It's really hard.

Michael Schur
Creator of "The Good Place"
Teaching on Purpose connects graduate students to the whys of teaching
What is the purpose of a college education? Teaching on Purpose helps Ph.D. students grapple with this question, and design their future teaching with undergraduates' holistic development in mind. This program is part of the Purpose Project at Duke.

Read More
Brodhead Fellow works with Chickasaw Nation to tell Native stories
A citizen of the Chickasaw Nation, a Public Policy major, and Documentary Studies certificate student, Quinn Smith spent his summer as a Brodhead Fellow in Ada, Oklahoma, working with Chickasaw Nation Productions, the Nation's media production company. Via DukeEngage.
Read More
What Now? Spring courses available
What if your classes not only shaped the way you thought but also the way you lived? The Duke Guide to Happiness, Purpose & Well-Being offers seminars designed to help you develop the tools and capacities to thrive at Duke and beyond.

Explore
America's Hallowed Ground students, artists engage with community in Wilmington
America's Hallowed Ground is a project in which students and artists respond to sites with histories of struggle and violence. Read about how a group of students immersed themselves in Wilmington, NC, learned from community members about its histories of racial strife, and critically expressed their responses through creating works of art.
Read More
America's Hallowed Ground challenges us to consider how we respond to locations that have been the scene of violence and sacrifice. We are asking students to engage with local communities, really listen and consult with the people who are still living with the legacies of these events, then create artistic responses that honor and elevate this often-overlooked history.

Charlie Thompson
Professor of the Practice of Cultural Anthropology and Documentary Studies at Duke University
Kenan Senior Fellow
Co-Director, America's Hallowed Ground
Purpose Project Fellow Launches Robotics Club for Middle School Students
Eric Yeats, a Ph.D. candidate in Electrical and Computer Engineering, partnered with Durham Public Schools to create robotics clubs for middle schoolers at two local schools. Via the Duke Graduate School.
Read More
Civil Discourse Project summer seminar seeks to support disagreeing well in college classrooms
The Civil Discourse Project sponsored a faculty seminar this summer on creating a classroom environment that enables students to discuss polarizing topics. True to their purpose, the faculty disagreed—but they disagreed well. Via The Chronicle for Higher Education.

Read More
"Hostile Terrain 94" highlights costs of border policy through collaboratively constructed exhibit
An art exhibit commemorating many lives lost along the US-Mexico Border brings community members together.
Read More
Seeking the Solidarity Dividend through Racial Healing
Bestselling author Heather McGhee spoke to an audience on December 8, 2022 about "the solidarity dividend" that results from multi-racial organizing. She was joined by her mother, Gail Christopher, a health policy expert and creator of the Truth, Racial Healing & Transformation framework. This event was made possible in part by the Katz Family Women, Ethics and Leadership Fund at the Kenan Institute for Ethics. Via Duke Today.
Read More
"I grew up thinking that this country was Superman—that's what I was told. Climate change seemed to me to be a meteor hurtling towards the earth. The U.S. is supposed to go in a telephone booth and suit up and save the planet. And we're not."

Heather McGhee
Author of "The Sum of Us: What Racism Costs Everyone and How We Can Prosper Together"
Defending Democracy
Most Americans—an equal percentage of Democrats and Republicans—believe that democracy is under threat, albeit for different reasons. How does one begin to confront the issue of democracy on the decline? A new DukeEngage program in Washington, D.C., shows students the value of a bipartisan approach. Via DukeEngage.
Read More
Teaching Students How to Grapple with Climate Change
Long having connected theology and environmental studies through publications such as "This Sacred Life: Humanity's Place in a Wounded World," Kenan Senior Fellow Norman Wirzba encourages students to approach the topic of climate change from a multidisciplinary standpoint—and also with an attitude of hope. Via Duke Today.
Read More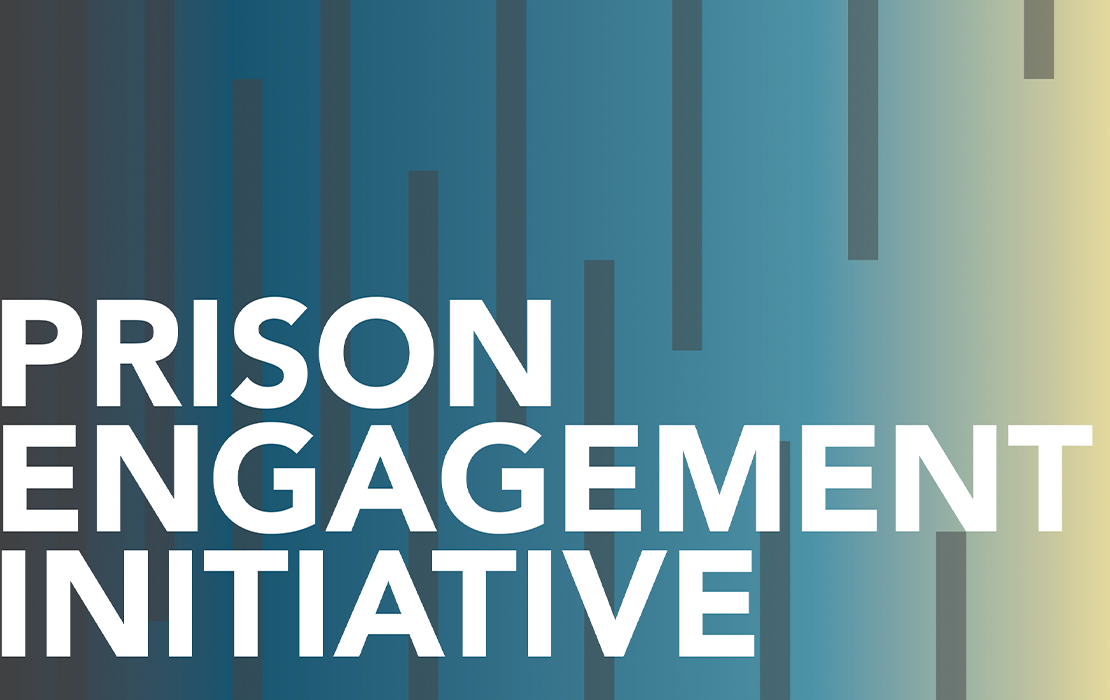 Prison Engagement Initiative launches
The newly launched Prison Engagement Initiative brings together faculty, staff, students, and community members seeking to engage prisons, the people affected by prisons, and the politics and pathways surrounding mass incarceration.
Read More