Reimagining the World Together: Why Friendship Matters for Our Future is a fall series that examines the problems of the present and the possibilities for the future through moderated conversations between pairs of friends. The series is open to the public and for Duke students is also available as a course. The series, which is being co-sponsored by the Fuqua/Coach K Center on Leadership and Ethics, is part of The Purpose Project at Duke, a new initiative funded by The Duke Endowment and hosted by the Kenan Institute for Ethics in collaboration with Duke Divinity School and the Office of Undergraduate Education.
Before COVID-19 and the tragic, senseless death of George Floyd, the future was uncertain: climate change, political polarization, a global refugee crisis, police brutality in America, the rise of authoritarianism, and inequities in health and wealth were putting the future in question. Nonetheless, many of us had the benefit of facing these challenges from a relatively stable present. We went to school and to work; some of us played sports, all of us were fans; we shook hands with strangers, hugged friends and family; we boarded airplanes, trains, and buses worried only whether our bags would fit. These things were routine. Now they aren't.
And still, the previous challenges remain and, in many cases, have been put in stark relief. The pandemic threatens to fracture an already divided political landscape, and the aftermath of George Floyd's death — perhaps more so than other Black women, men, and children whose lives ended far too soon — has exposed weaknesses and long-held injustices in almost all of our systems, not least, higher education. When the present itself is unstable and uncertain, how do we plan for the future? How do we get there from here?
PAST TALKS
August 27: William Barber and Jonathan Wilson-Hartgrove
Sept 3: Marshall Goldsmith and  Jim Yong Kim
Paul Farmer and Todd McCormack
September 17: Brian Hare and Vanessa Woods
September 24: Shane Battier and Ravi Gupta
October 1 (12PM): Kathleen Cravero and Mike Merson
October 8:  Ann Friedman and Aminatou Sow
October 15: Bree Newsome Bass and Gina Newsome Duncan
October 22: Julie Beck and Mary Katherine Howell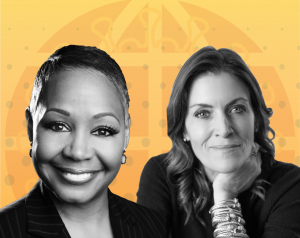 October 29: Lisa Borders and Wendy Clark
November 5: Anthony Arnove and Sonia Shah