POSTPONED "The Global and the Planetary: The Great Divergence of the Anthropocene," A Talk by Dipesh Chakrabarty, U. Chicago
October 15, 2018 @ 6:00 pm

-

7:30 pm

Free
PLEASE NOTE THIS EVENT HAS BEEN POSTPONED. NEW DATE TBD.
Dipesh Chakrabarty, the Lawrence A. Kimpton Distinguished Service Professor at the University of Chicago, will give the third Luce Anthropocene lecture on October 15th.
"The Global and the Planetary: The Great Divergence of the Anthropocene"
Monday, October 15th, 6:00 pm
Holsti-Anderson Family Assembly Room (Rubenstein Library 153)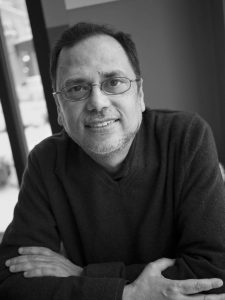 Dr. Chakrabarty is known for his work on modern South Asian history and historiography; subaltern, indigenous, and minority histories; decolonization; and environmental history and the implications of climate change for human history. His most recent books are The Crises of Civilization: Exploring Global and Planetary Histories (Delhi: Oxford, forthcoming 2018) and, with Ranajit Dasgupta, Some Aspects of Labour History of Bengal in the Nineteenth Century: Two Views (Delhi: Oxford, 2018). He is also the coeditor, along with Henning Trüper and Sanjay Subrahmanyam, of Historical Teleologies in the Modern World (Bloomsbury, 2015). He is currently working on three books, provisionally titled The Planet and the Human: The Anthropocene as Present (Chicago), The Historical Imagination and Its Contemporary Crisis (Duke), and The Holocene Lost? Provincializing Europe in a Warming World (University Press of New England), which he delivered as the the Mandel Lectures in the Humanities at Brandeis University in March 2017.
After Chakrabarty's remarks, Duke faculty members Norman Wirzba and Jedediah Purdy will engage him in conversation, followed by a time of open Q & A.
The event is free and open to the public. Parking will be available in the Lower Allen Lot.
The talk is sponsored by the Kenan Institute for Ethics and the Luce-funded project Facing the Anthropocene.