2019 Graduate Inspired to Join Kenan's Ranks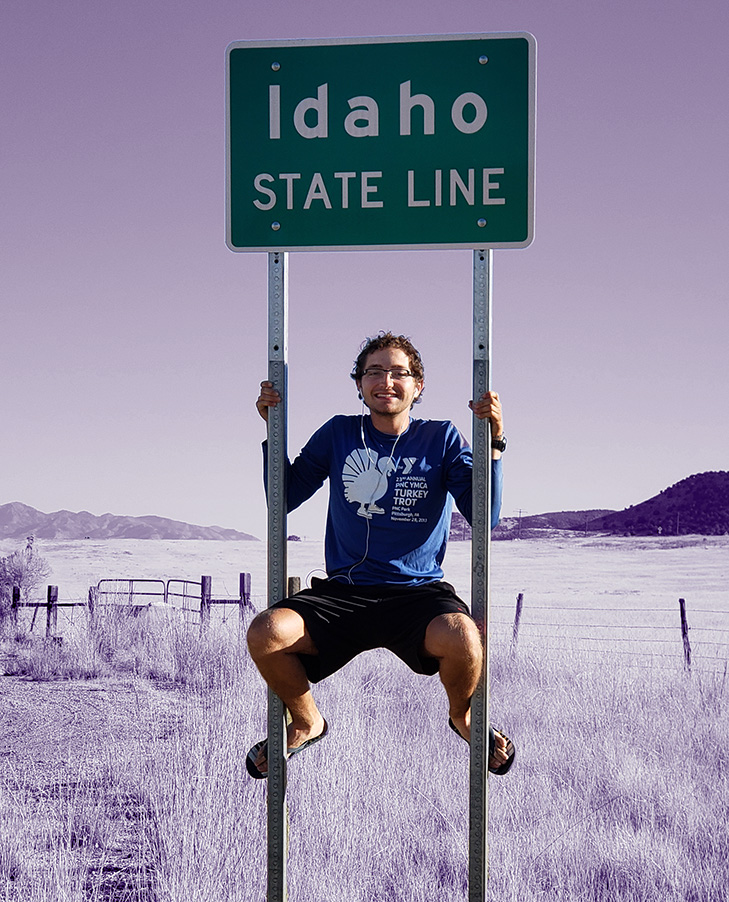 John Benhart (T'19) is the Kenan Institute for Ethics' newest research associate, specifically the Kenan Refugee Project Fellow. No stranger to the West Duke Building, Benhart has been involved with Kenan since his freshman semester at Duke as a student in the Ethics, Leadership & Global Citizenship Focus Program. Through a Focus class on refugees with KIE Director Suzanne Shanahan, he developed an interest in refugee and migrant experiences and participated in the MASTERY mentoring program. Subsequently, Benhart participated in the Duke Engage Ireland program, advising migrants in applying for Irish citizenship.
As a 2018 Kenan Summer Fellow, Benhart cycled 4,500 miles across the United States investigating definitions of community in smaller towns. As a senior, he was co-president of Kenan's Global Citizenship and Ethics Living Learning Community, and also completed the Ethics & Society Certificate program.
Benhart credits his junior year with the Citizenship Lab as inspiration to continue on as a Kenan fellow. The Citizenship Lab provides resources to refugee high school students in Durham and research opportunities for Duke undergraduates as a part of the Kenan Refugee Project. Benhart explained, "My time in the Citizenship Lab gave me insight into the diverse challenges facing refugees here in the U.S., and how the Lab and KRP can foster self-advocacy in our students and help them reach their goals." This coming year, Benhart will be working to enhance KRP's efforts to provide services for Durham's refugee population and conducting research with these groups.
Next year will be an exciting time for me as I become further involved with KRP and Kenan's numerous initiatives. I am still exploring possible career paths, but my time at Kenan has ensured that being able to think ethically will always be an important part of my life.
– John Benhart (T'19)
Kenan is extremely excited to have Benhart's enthusiasm, passion and talents for the upcoming year and will highlight his work through future posts.